Manali is known for its 'places to dine as much as it is for its magnificent beauty and adventures. The top restaurants in Manali, out of all the street-side shops and cafes, not only serve delicious food but also provide a lovely and soul-satisfying experience.
While some of these restaurants have beautiful views, others have a terrific location, and yet others have a lovely atmosphere. Take a peek and make a mental note of these excellent eateries that will keep your stomach satisfied while you climb across the hills!
10 Best Restaurants in Manali with the Best Delicious Taste are as follows:
If you have an explorer's, adventurer's, or even a photographer's heart, chances are you've already planned a trip to Manali.
Manali, with its breathtaking location in the heart of Himachal Pradesh, is a vacation destination in and of itself, in addition to being the starting point for practically all Jammu and Kashmir treks.
Manali's lush green fields, quiet riverbank locations, and majestic mountains are all complemented by delectable cuisine.
What's Special: Chopsticks Manali, a local and tourist favorite, takes you on a gastronomical adventure while sipping your favorite cocktail on the rocks.
Drifter's Cafe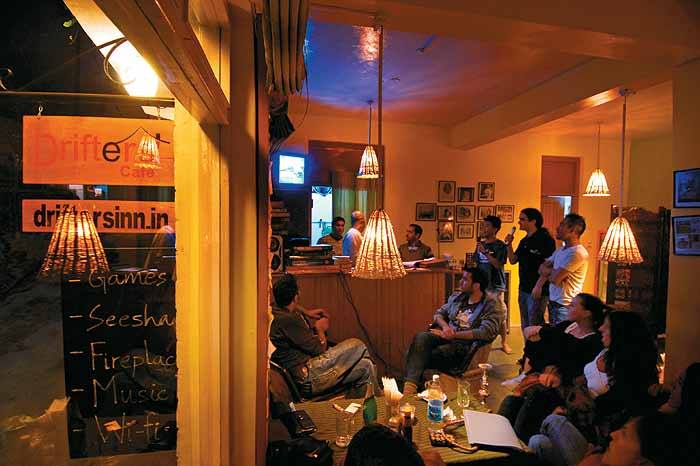 If you want to spend some time in the gorgeous Himalayas while working from the hills, here is the place to go. Rather than staying in a hotel all day, you may spend your workday at this quiet café, which offers free internet access.
People who want to spend some time at the café with their friends can play board games, which are available.
What Makes It Unique: In addition to its breakfast buffet, it features a sun deck with panoramic views of the hills that is usually open on bright days.
Johnson's Cafe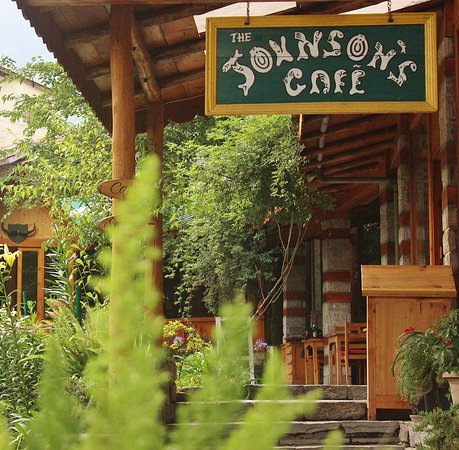 This cafe is just adjacent to the Johnson's Restaurant & Bar, which is located in the Johnson's Lodge, to avoid any mistake.
This cafe, with its quiet ambiance, abundant foliage, and lovely colorful environment, has everything that will make you go wow. It is regarded as one of the best Restaurants In Manali
What's Special: Of all the foods served here, fish curry, a popular local creation, is a culinary joy.
Fat Plate Restaurant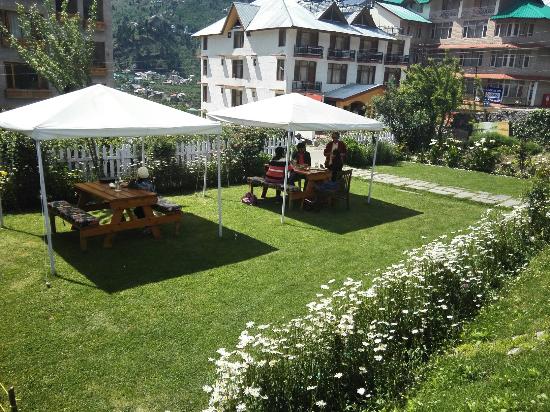 This quaint little café is located inside Gurung Cottages on the left bank of the Beast. It allows you to gorge and relax right in the middle of nature, thanks to its homey food and atmosphere.
If you're seeking a rejuvenating experience, don't miss out on this location! It is one of Manali's greatest vegetarian eateries.
What's unique about this restaurant is that all of the dishes are freshly cooked with locally sourced vegetables, the majority of which are grown in their own kitchen garden.
Mount View Restaurant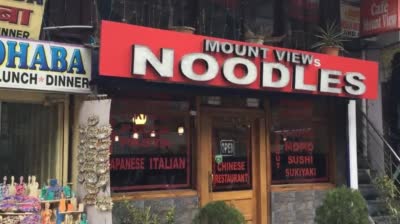 Open-air and indoor seating restaurant serving Japanese, Indian, and Italian cuisine.
Mount View is the oldest fine dining establishment in Manali, noted for serving superb Chinese, Tibetan, Italian, Japanese, Continental, and Indian delicacies.
This place would be your new refuge if you're a foodie at heart! What Makes It Unique: There's a rooftop beer garden where you may organize meetings, sessions, conferences, or wine-tasting events.
What Makes It Unique: There's a rooftop beer garden where you may organize meetings, sessions, conferences, or wine-tasting events.
The Open Air and Multi-Cuisine Restaurant
The Open Air Restaurant and Multi-Cuisine Restaurant, both part of the 3-star hotel The Orchid Greens, are outstanding examples of luxury gourmet dining in the hills.
These restaurants are ideal for dining with your partner or family, thanks to their unusual cuisine and elegant ambiance.
What Makes It Unique: It offers the largest open-air garden cafe in town, as well as a multi-cuisine restaurant with stunning views of the surrounding countryside and mountains.
Renaissance Manali
The Renaissance, which is located on the busy and bustling streets of Old Manali, is well-known among tourists who want to sit and enjoy the laid-back lifestyle of the hills while reading at the café. It's one of the greatest locations in town to eat Italian and Mexican food.
It's a great place to have delicious food while listening to the fantastic music played by this cage.
What Makes It Unique: It's a tiny restaurant with a charming vintage-style atmosphere that plays fantastic music.
Rooftop Restaurant At Keylinga Inn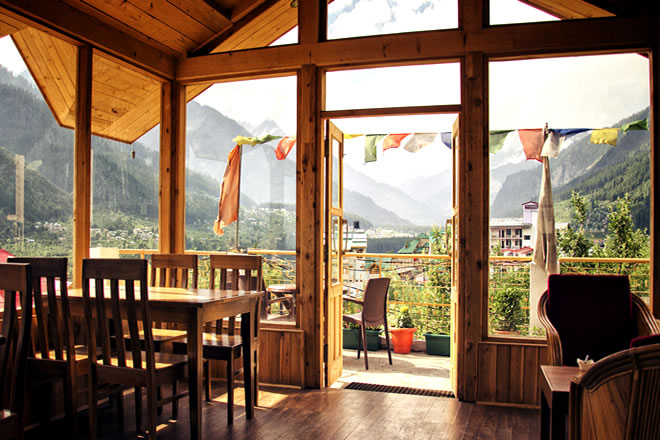 This rooftop eatery outshines all other Manali restaurants with its serene atmosphere, breathtaking vistas, and delectable food that has the magical ability to touch your spirit.
When you're here, it's not only simple to lose track of time, but it's also easy to become stressed.
What Makes It Unique: This restaurant provides panoramic views of the gorgeous highlands while also serving wonderful meals.
Basil Leaf Restaurant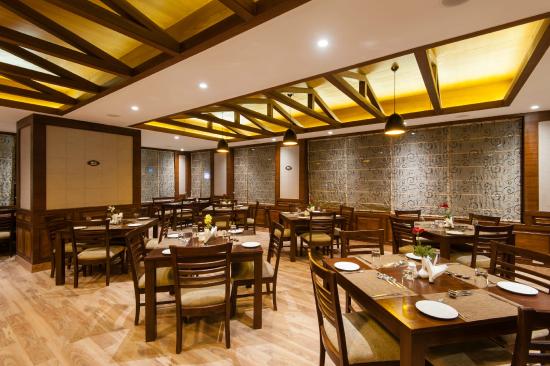 When it comes to providing the greatest meals in this resort town, Basil Leaf prides itself on 'variety.' It is not just one of Manali's greatest restaurants, but also one of the most elegant, especially for couples and families.
What's Different: This restaurant offers both indoor and outdoor dining, as well as barbecue and bonfires, depending on availability.
La Plage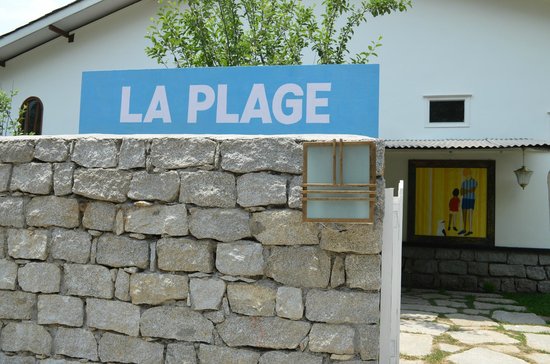 This French cafe, surrounded by apple trees, has a dreamlike atmosphere, old-world music, and breathtaking views of the hills.
It's a terrific location to come if you want to get away from the tourist crowd. It is probably one of Manali's most famous restaurants, offering exquisite delicacies as well as pleasant sensations.
What Makes It Unique: This cafe, located away from Manali's crowded streets, offers 360-degree views of the beautiful Himalayas.
Few Tips You Should Know Before Visiting Any Cafe In Manali
Check out all of the restaurants' specialties so you can get a solid start on your meal.
If a restaurant or cafe is known for its excellent breakfast, avoid going there for any other meal.
During the peak season, the streets of Manali are frequently packed from 11 a.m. to 5 p.m.; try to avoid commuting during this period.
While the town has plenty of cars, if you're planning a late-night visit, make sure you reserve one ahead of time.