Uttarakhand, a state in northern India crossed by the Himalayas, is known for its Hindu holy places and exciting adventure. The culture of Uttarakhand still revolves around its traditional ethics, moral values, the simplicity of nature, and rich mythology. Uttarakhand is also famous for adventure sports, and enrapturing a variety of flora and fauna, a charming history recorded in antiquated stones and the most modest people. Uttarakhand is best known for its rivers as it is the origin of some of the most sacred rivers of India like Ganga and Yamuna.

There are some best summer destinations in Uttrakhand which make your holiday easy and exciting.
1. Haridwar- Haridwar is of famous destination which is famous for its holy places. There are many places where you can visit with your family and friends like Har Ki Pauri, Ganga Aarti, Mansa Devi Temple, Shantikunj, Chandi Devi Temple, and many more.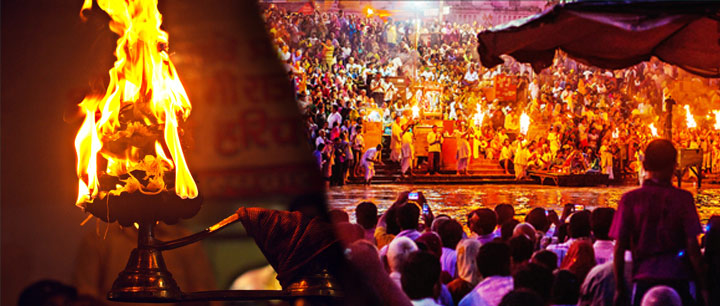 2. Jim Corbett National Park-Jim Corbett National Park is a forested wildlife sanctuary in northern India's Uttarakhand State. It is rich in flora and fauna, it's known for its Bengal tigers. Animals, including tigers, leopards, and wild elephants, roam the Dhikala zone. On the banks of the Ramganga Reservoir, the Sonanadi zone is home to elephants and leopards, along with hundreds of species of birds.

3. Kempty Falls, Mussoorie- Mussorie is one of the famous destinations for a honeymoon. Kempty Falls is a waterfall in Ram Gaon and at the south of Kempty, in the Tehri Garhwal District of Uttarakhand, India. It is 13 kilometers (8 mi) from Mussoorie on the Chakrata Road, and 45 kilometres (28 mi) from Dehradun.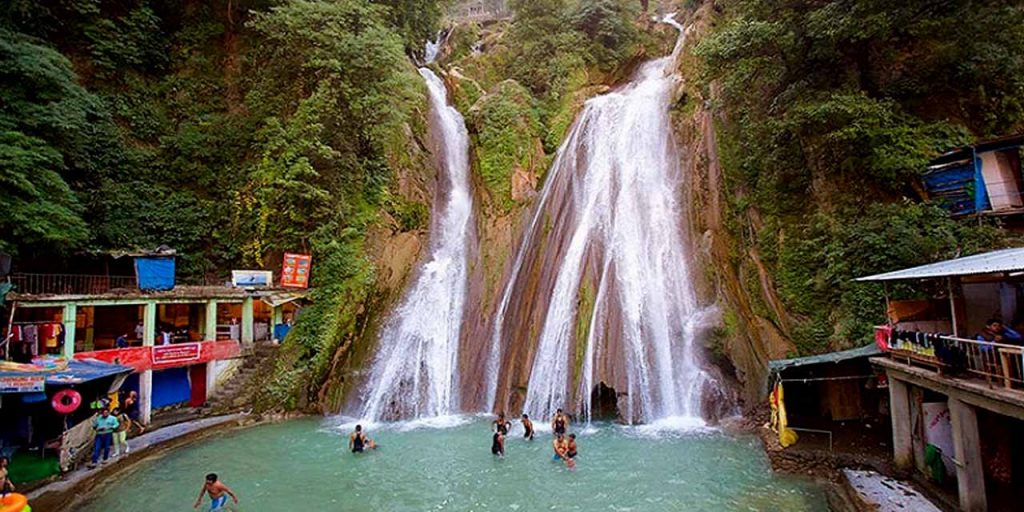 4. Robber's Cave, Dehradun- The cave is about 600 metres long, divided into two main parts. The cave has the highest fall of about 10 metres. In the central part, there is a fort wall structure which is now broken. Popular picnicking, hiking & wading spot where a river flows through a narrow, cavelike gorge.

5. Valley of Flowers National Park, Uttrakhand- The Valley of Flowers is in the Pushpawati valley is 23 km north-northwest of Nanda Devi Park, It lies between 30° 41′ to 30° 48'N and 79° 33′ to 79° 46'E.The Valley is 20 km northwest of Nanda Devi National Park across the wide valley of the Bhyundar Ganga.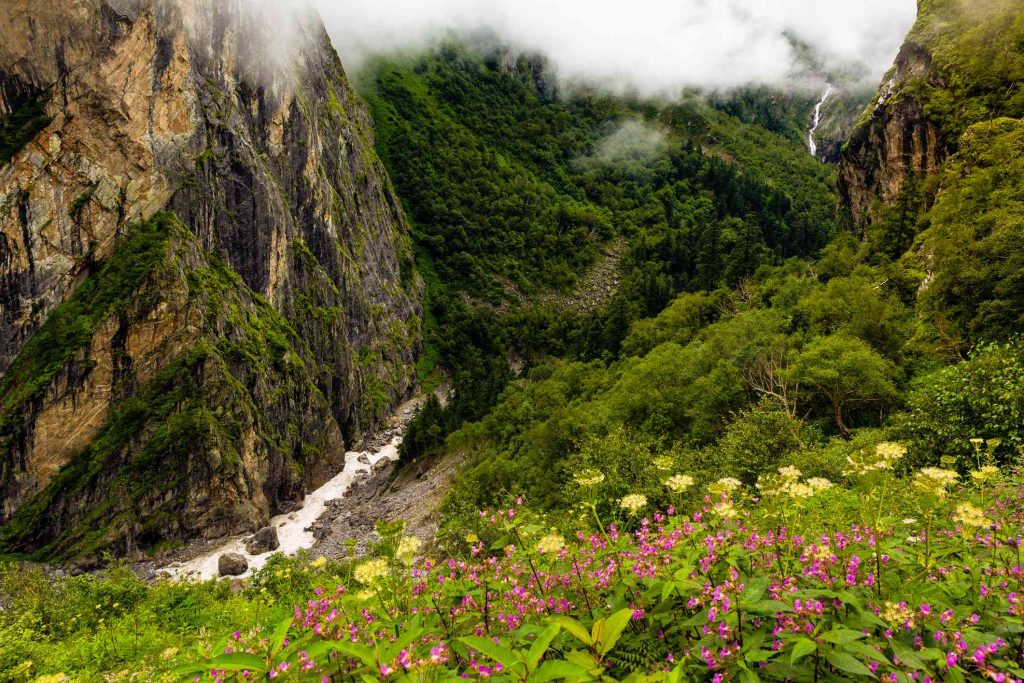 6. Garhwal hills- The Garhwal Himalayas are mountain ranges located in the state of Uttarakhand, India. Garhwal is bounded by Tibet on the north and the Kumaon region on the east. The lifestyle in Garhwal, Uttarakhand is heterogenous and one can mark the difference between the urban and rural life in the state. Since it has both hilly and plain areas that eventually differentiate the lifestyle of the state, and then there are areas in the hill that are remote and difficult to access.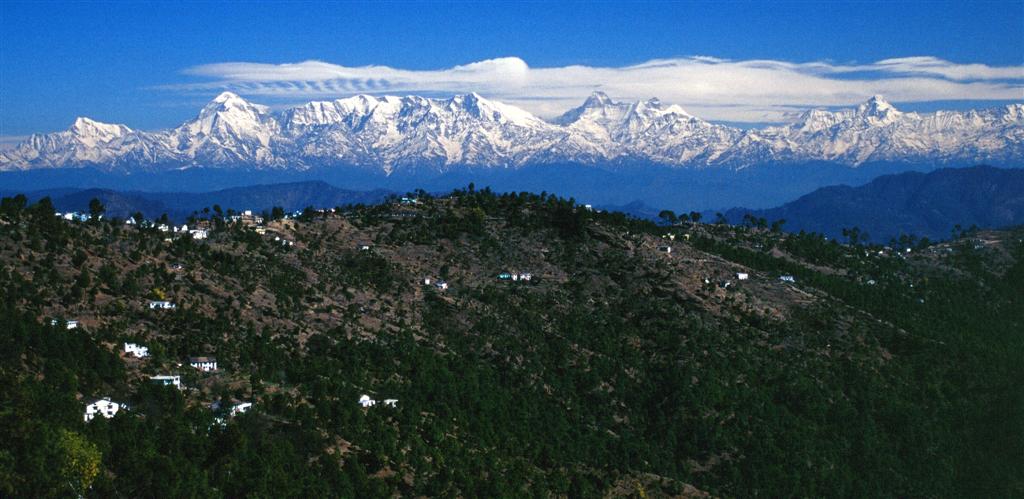 7. Kasar Devi Mandir- Kasar Devi is a village near Almora, Uttarakhand. The temple is known for the Kasar Devi, after whom the place is also named. Kasar Devi is situated on a hilltop, on the edge of a ridge off the Almora-Bageshwar highway on the Kaashay hills of Kumaon Himalayas.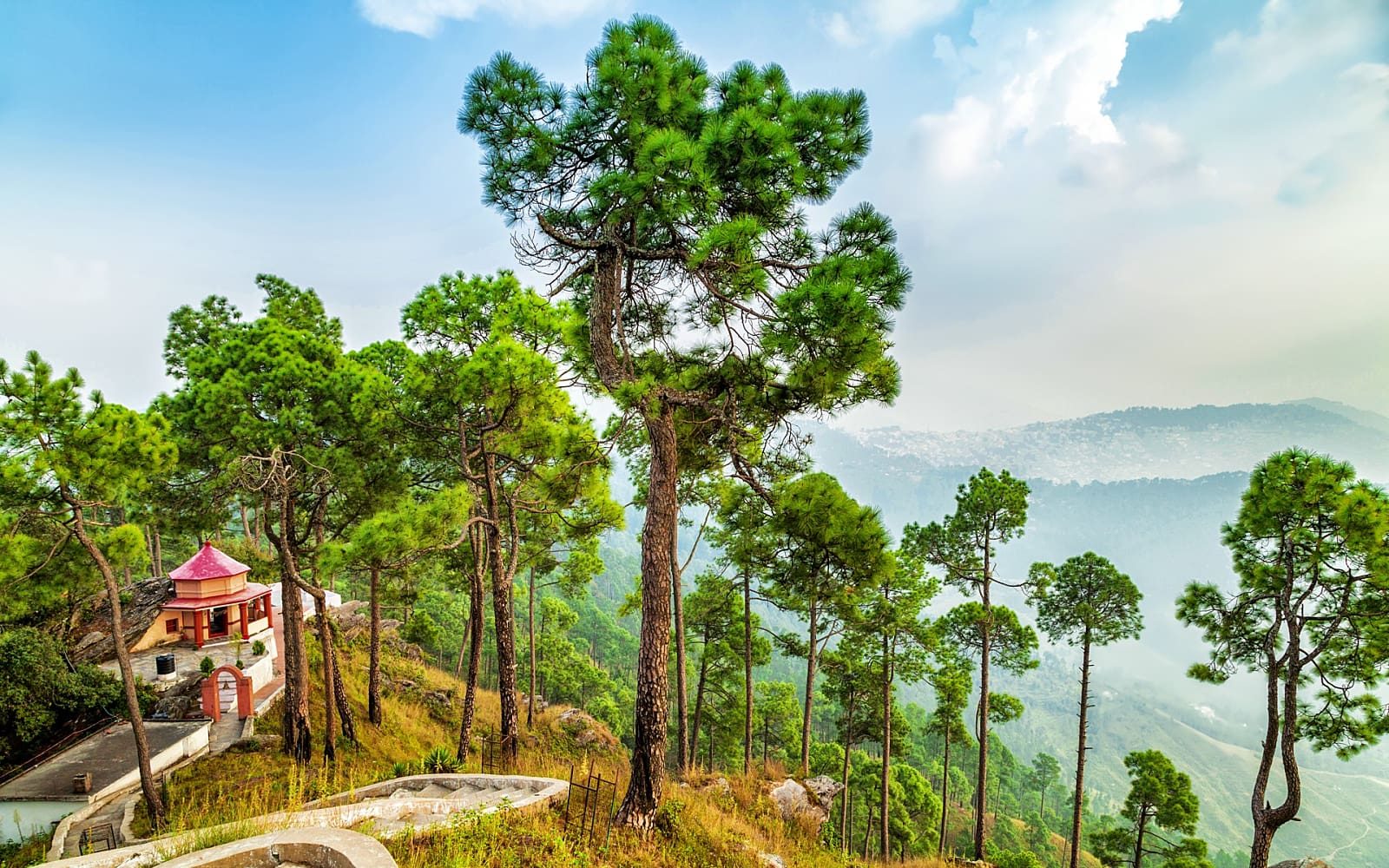 8. Nainital Lake- Nainital Lake, also known as Naini Lake a natural freshwater body, situated amidst the township of Nainital in Kumaon, tectonic in origin, is kidney-shaped and has an outfall at the southeastern end.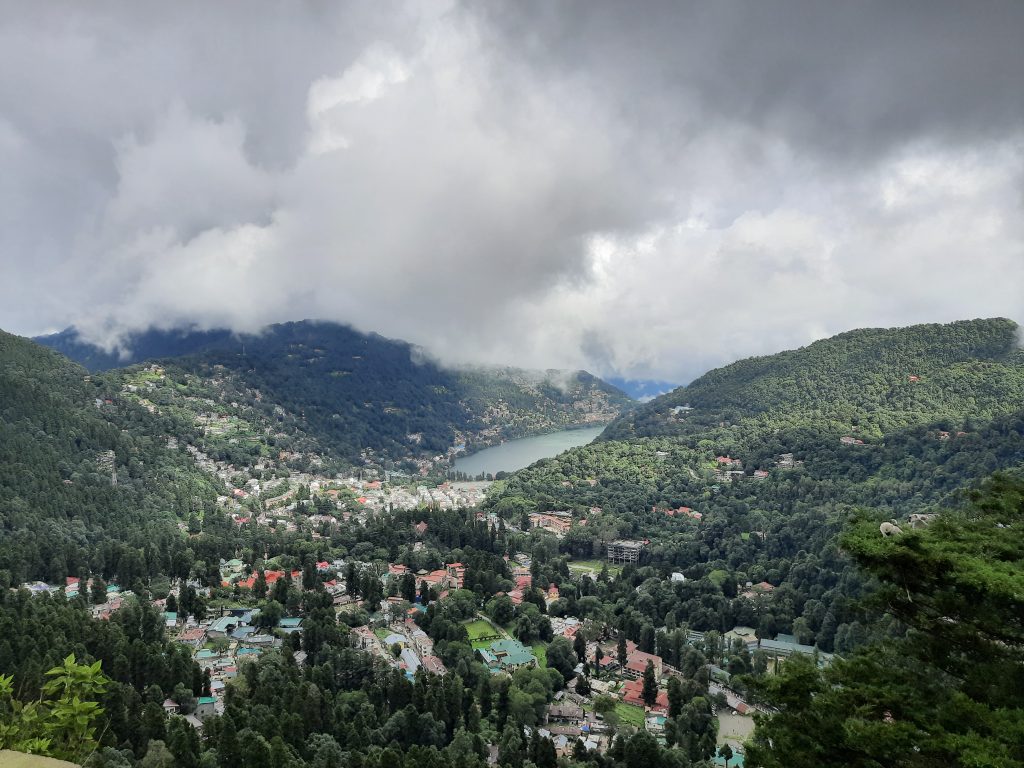 9. Roorkee- a small town that falls on National Highway-58 while visiting Dehradun from Delhi, is home to aspirants who dream extra large in life. The Crystal World, for instance, is an ideal place for a family outing, especially in summers. Otherwise, for those moments of peace and connecting with the divine, the Piran Kaliyar Sharif Dargah is the spot to be. Also, water lovers might find solace at the Solani Aqueduct, a hydro construction and one of the most sought-after places to visit in Roorkee for a picture-perfect surrounding, and embracing the gushing water at its best.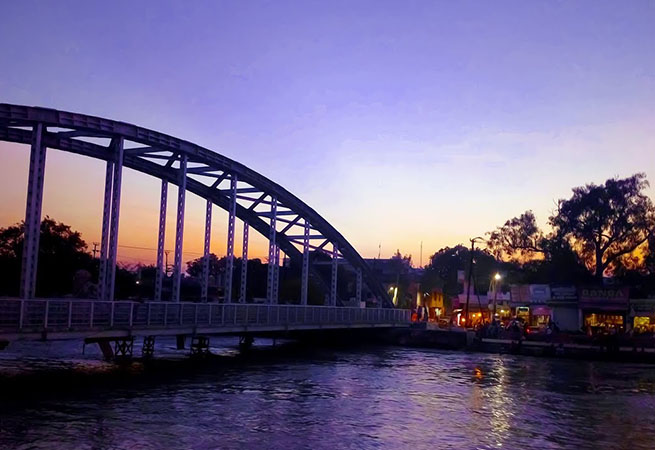 These are some best summer destination in Uttarakhand by which your holiday become more exciting and joyful. please keep all the precaution under Covid-19 situation. Have a happy and safe journey!!!