Himachal Pradesh is a very beautiful state to visit and explore. It is commonly known for hills and mountains. People generally go there for a holiday. Passes have played a major role in trade, war, and both human and animal migration throughout history.. The narrow footways or roads from the mountains are known as passes. These passes are important for the visitors from one region to another. In ancient times, people across the mountains when they want to migrate. Let us have a look at some major passes in himachal Pradesh.
Kunzum Pass.
Rohtang Pass.
Sach Pass.
Baralacha Pass.
Manirang Pass.
Bhaba Pass.
Ghasutri Pass.
Kugti Pass.
Also known as Kunzum La.It is one of India's highest motorable mountain passes and is located in Himachal Pradesh in North India with a height of 4551 m, above sea level. The pass connects Lahaul valley with Spiti valley. The pass has a trek for Chandratal pale also and hosts the beautiful picturesque view of the cold desert of Lahaul and Spiti. Kuzum La is also visible from the top of the pass of Chandra-Bhaga mountain and Spiti valley. You won't find hotels, lodges, or resorts along Kunzum Pass. However, several locals run homestays.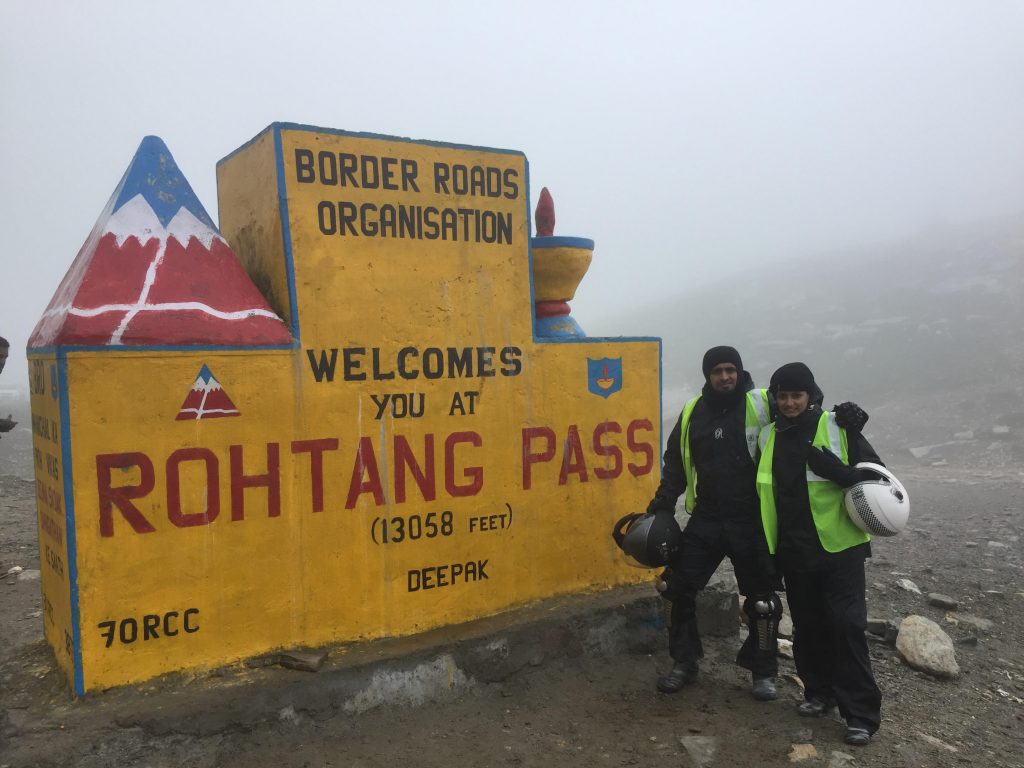 It is one of the important passes of the Himalayas. The word Rohtang means "the pile of a corpse" which was given in local dialect because the pass has been associated with the deaths of many visitors or trespassers of the valley. Rohtang remains open from June to October. One drawback of this pass is there are no food stalls or eateries at Rohtang Pass, so you will have to carry your food while crossing Rohtang Pass. Tourists can do sightseeing, and can also enjoy sled rides and skiing. Ski sets are available for rent.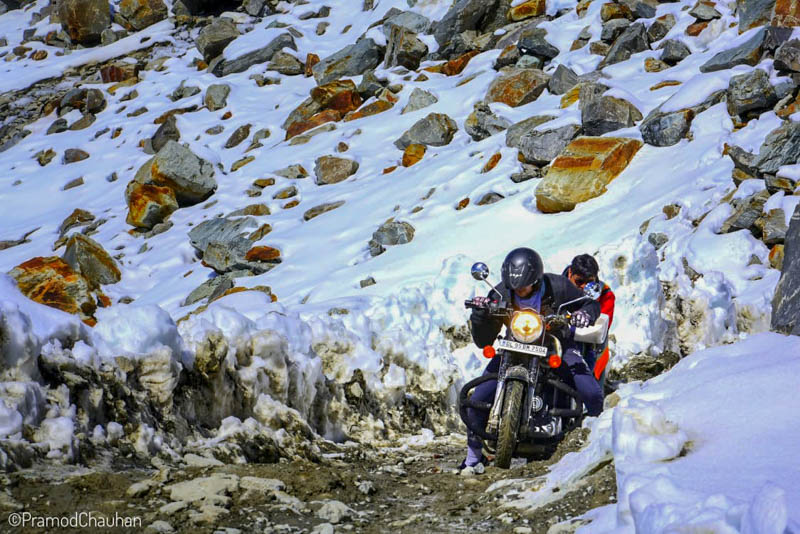 Sach Pass is a 4,414-metre-high (14,482 ft) mountain pass and connects to Chamba District, Himachal Pradesh, India on the Pir Panjal Range of the Himalayas. The pass remains open from June or early July. The pass is a very treacherous road and good for off-roading and you can also explore a different kinds of terrains there. It also has a stunning landscape around it. The beauty of this pass truly astounds. It has numerous waterfalls along the way combined with extremely horrible roads which makes this an adventure worth taking and the top of the pass has a small temple.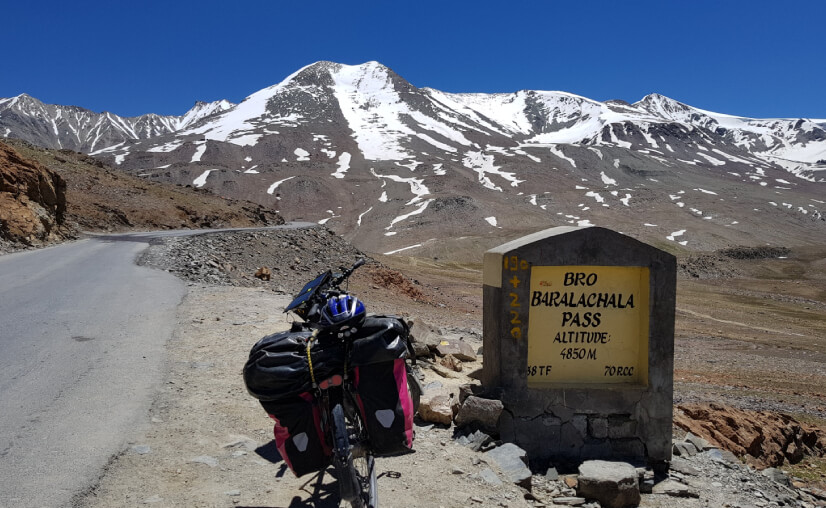 It is also known as Bara-lacha Pass or Bārā Lācha La.Baralacha pass is the third highest mountain pass in the Zanskar range, connecting the Lahaul district in Himachal Pradesh to Leh district in Ladakh, situated along the Leh–Manali Highway. the altitude of the pass is 4890 meters from sea level. Baralachala means summit with crossroads from Spiti, Ladakh, Zanskar and Lahaul meet here and in ancient times it was part of a trade route. On the North West lies the Bhaga River while the Chandra flows south-east. Near below the Baralacha-la is having a beautiful emerald lake the Suraj Tal the source of the river Bhaga.
•Manirang Pass-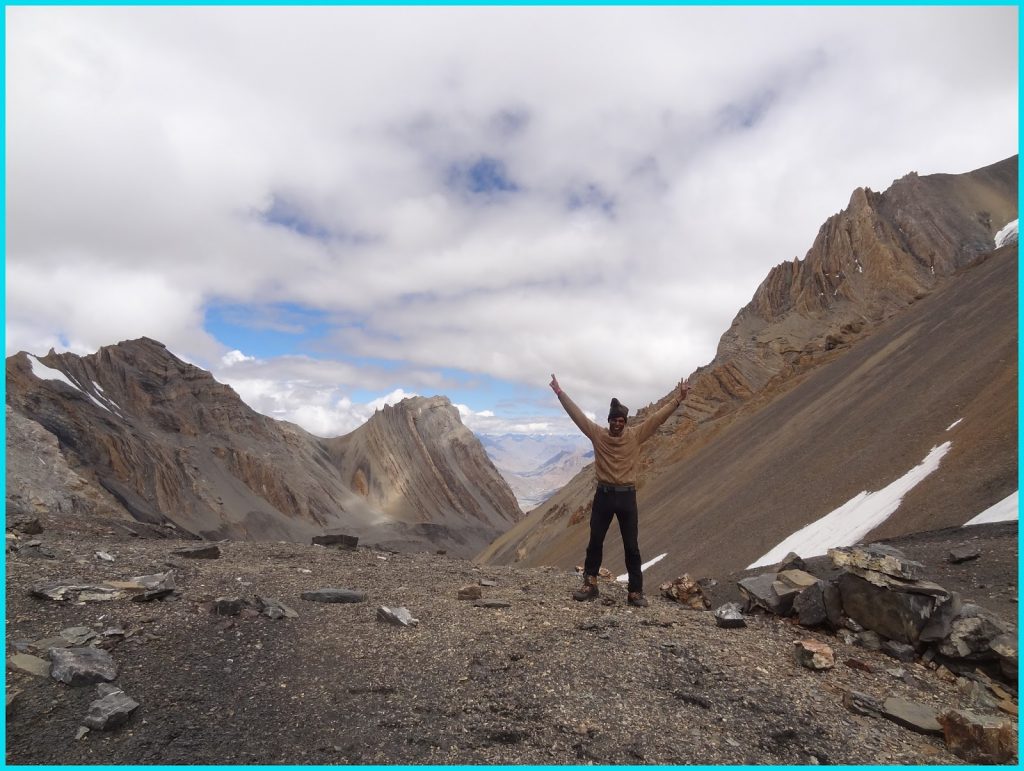 Manirang is one of the highest mountains in the Indian state Himachal Pradesh. It lies on the border between Kinnaur district and Lahaul and Spiti district. The Manirang Pass is located at an altitude of 5550 m, one of the shortest connectors in between Kinnaur and Spiti. Which was one of the early trade routes between Spiti and Kinnaur, before the motorable road was built. Trek starts from Kaza and passes through Sapena, Manirang Pass, Rankali, and Pankit lands in Rupa village. The whole region is situated in the rain shadow area and more or less lies dry other than winter. The undulating terrain is very harsh comprising of boulders, marine, and difficult to access without a proper guide due to sheer remoteness. Weather conditions vary during the period of expedition. The trek starts from Mane a small village.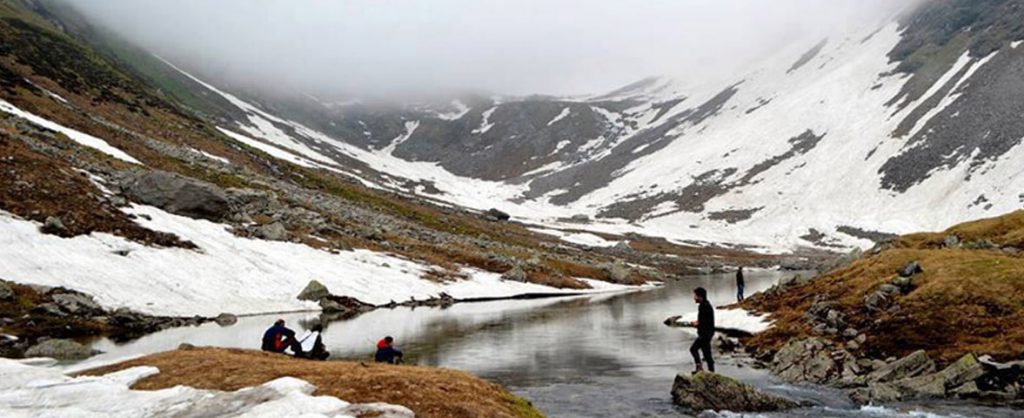 Bhaba Pass is also known as Bhawa Pass, It is a high mountain pass (elevation 4,890 m) situated in the northern Indian state of Himachal Pradesh. It is located in the district of Kinnaur. Bhaba Pass connects the green and fertile Bhaba valley on the Kinnaur side with the Pin valley on the Spiti side. It opportunity to soak your souls in exquisite scenic beauty and wildlife adventures. It also offers you chances to interact with local Himachali people living in extremely cold conditions sometimes even braving atrocities of weather. You will also have an opportunity to witness a dramatic shift in landscapes, cultures, language, and people as you move from the end of the pass to the other, leaving you amazed and astounded.
It is also known as Bhim Ghasutri Pass. Ghasutri Pass is situated at 60 km from Gramphoo towards Kaza, on the Gramphoo-Kaza road. The best way to go Gaj pass is to start from Bharmour via Samra, walk a Budhau Naag temple then to Kali Kund, after that to Lam Dal, climb to Chandra Koop Dal, track back to Lam Dal, many other lakes Lastly. The pass is also popularly known as 'the Gulmarg of Himachal Pradesh' or 'the mini Switzerland'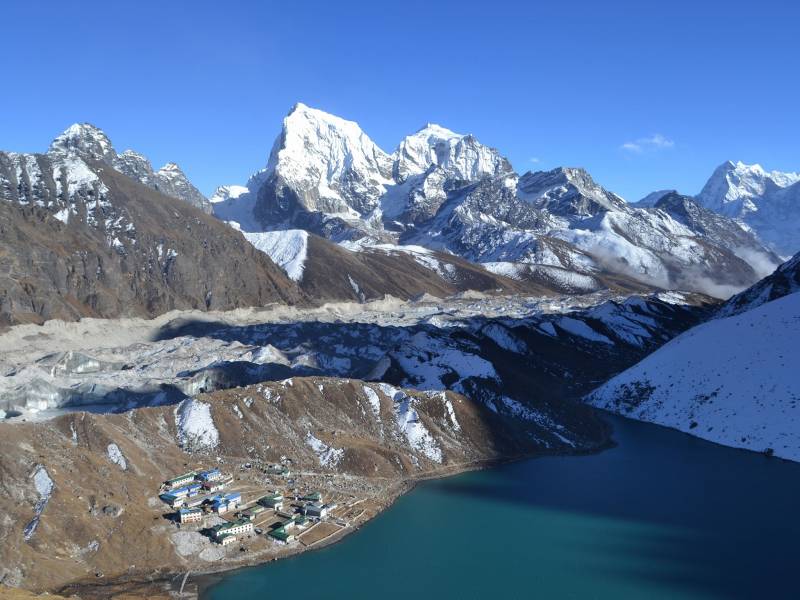 Kugti Pass is located at a height of 5,050 m near the picturesque and remote village of Kugti. It sitiuated under the Pir Panjal Range of Central Himalayas and has an elevation of about 4961 meters and it is situated in the Chamba region. It is a green and panoramic Valley. The magnificent and beautiful Kailash Peak is also visible from there. Trekking and camping is also available. The best time to visit Kugti Pass Trek is from mid-June to mid-October.
Mountain Passes are often found just above the source of a river, constituting a drainage divide and plays an important role in tourist life. These passes are very amazing to visit but with a proper planning.