Chandigarh is the capital of the northern Indian states of Punjab and Haryana, was designed by the Swiss-French modernist architect, Le Corbusier. It is a very beautiful place full of greenery all around and it has very beautiful tourist spots. You can find various gardens here to relax amid the nature at its best. 
In this article you will find all the best places that you must visit in Chandigarh. This list has been very well framed and it includes all those places that must be on top list of a visitor. 
Attractions to see in Chandigarh
–
Rose Garden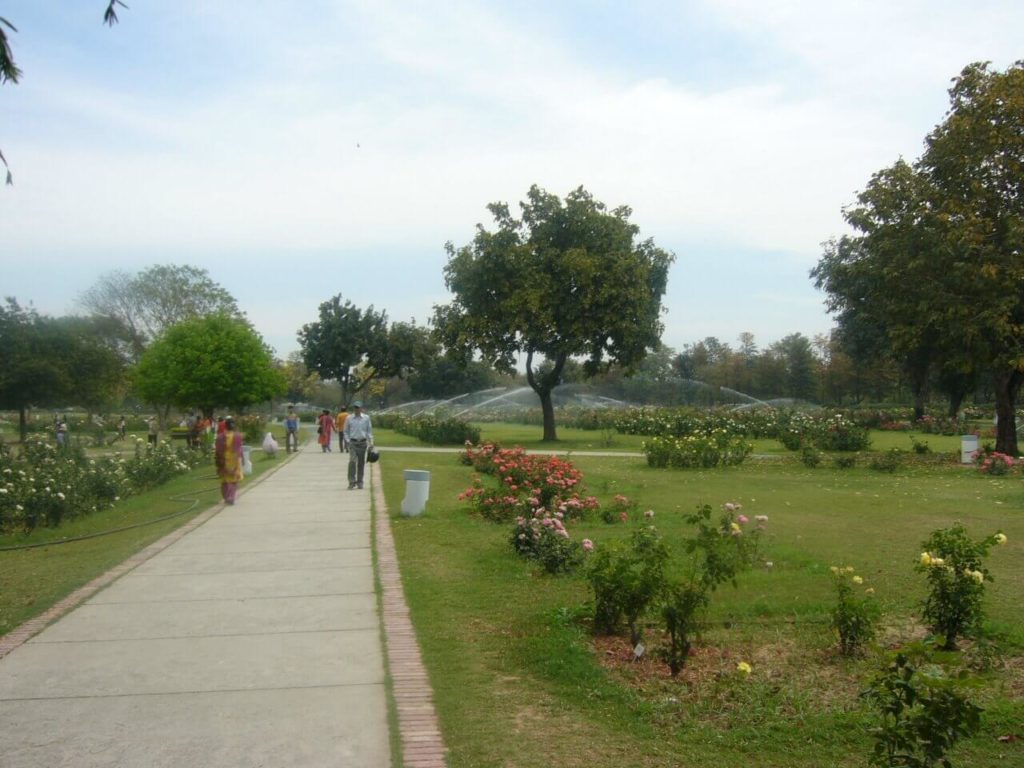 Rose garden is an amazing place to relax your mind amid the nature at its best. This place showcases around 825 varieties of flowers and 32,500 varieties of trees and medicinal shrubs. Zakir Hussain Rose Garden is another name of Rose Garden which was named after the former president of India. There are gorgeous and misty mountains with colorful lights in the background of garden which enhances its beauty. 
Time Required: 1- 2 Hours
Entry Fee: INR 50 Per Person (For Adults and Children)
Timings: 6:00 AM to 10 PM
Rock Garden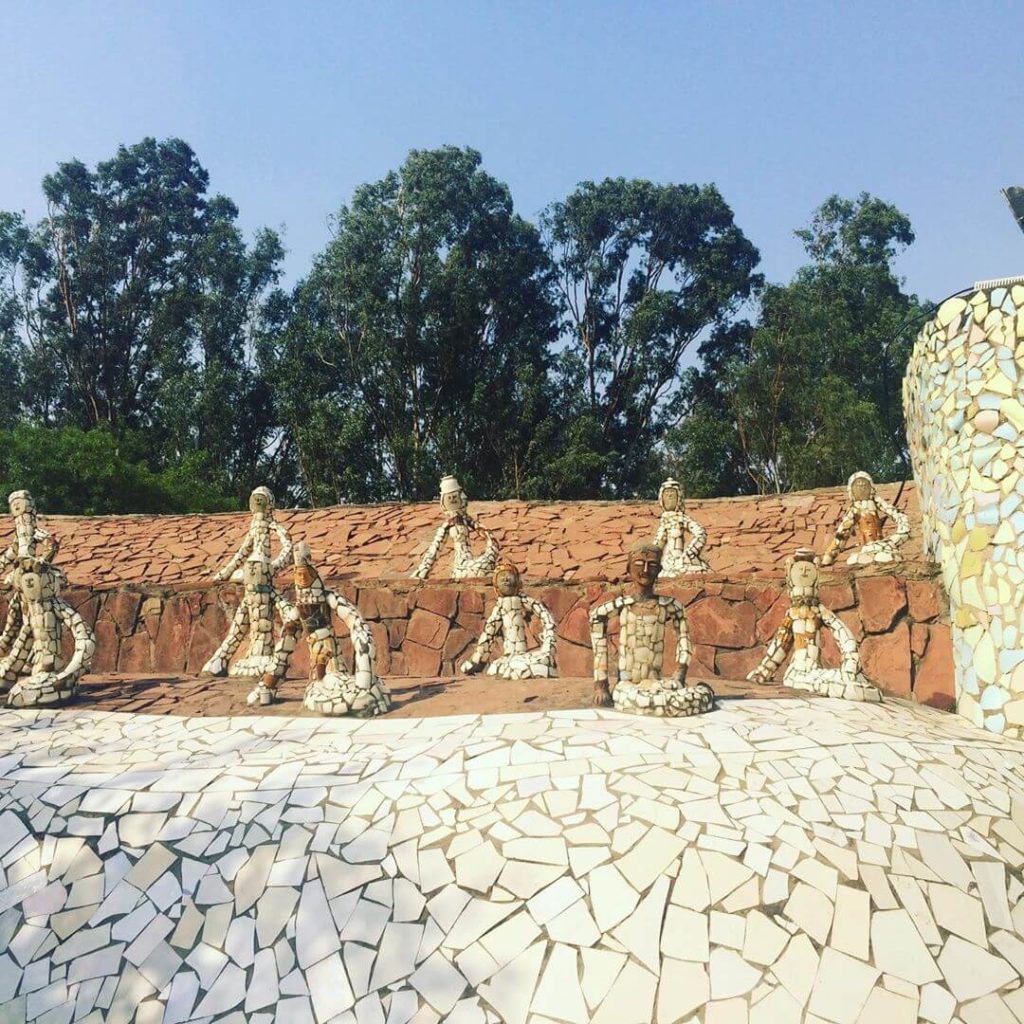 Rock garden is located in this beautiful city 'Chandigarh'. It is an open air hall which shows sculptured made from urban and industrial wastes. These sculptures has been designed and executed by former road Inspector in Chandigarh Inspector in Chandigarh. It is a must visit place and is located between Sukhna lake and Capitol Building. It is a true example of 'Best From Waste'.
Weather:  24° C
Timings: 9:00 AM – 7:00 PM (April- September), 
9:00 AM – 6:00 PM (October- March)
Time Required: 4-5 hours
Entry Fee: Adults- INR 5, Children – INR 3
Sukhna Lake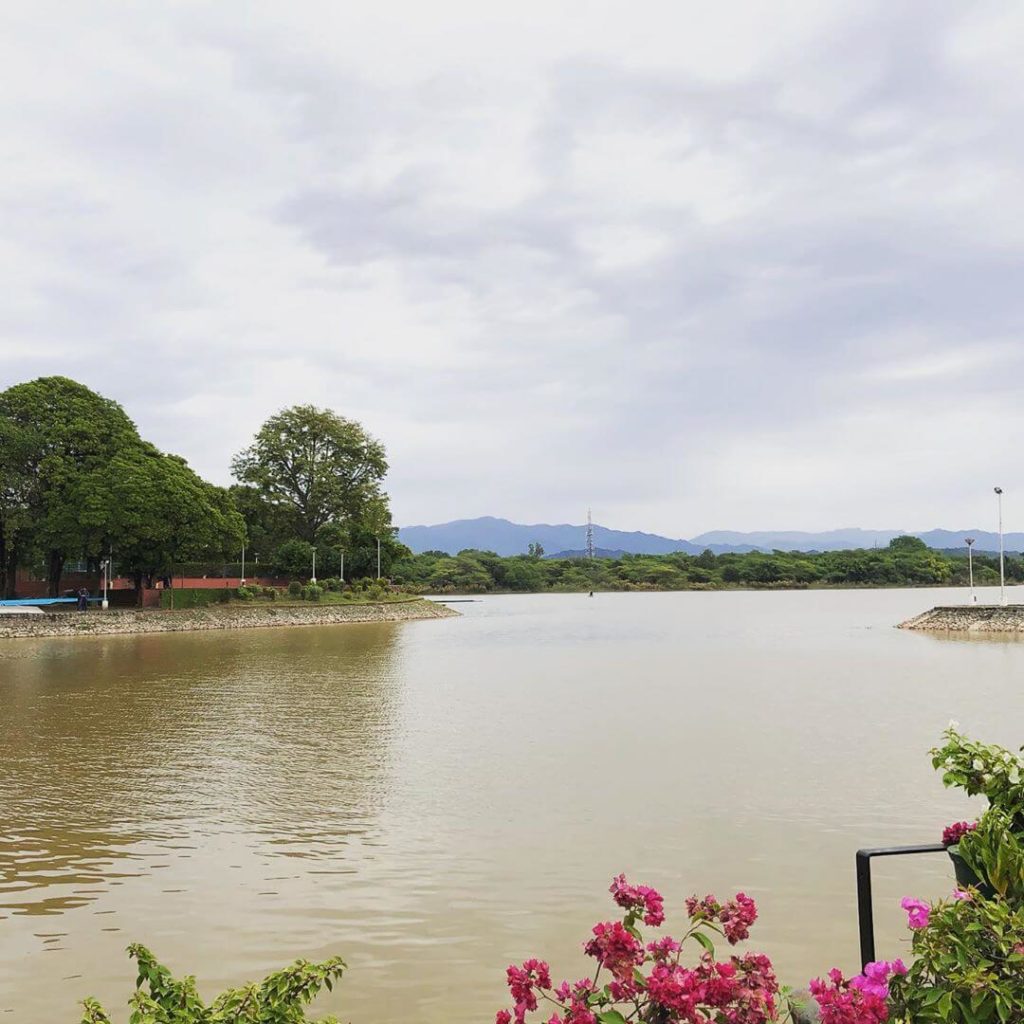 Sukhna Lake is a man-made lake which was created in the year 1958 by damming the sukhna stream. You can go there in the morning to enjoy fresh air and pristine blue water. Going on a lazy boating is the best way to enjoy sukhna lake tour.Several species of fish and migratory birds such as Siberian ducks and cranes lives here. You can click beautiful pictures here. 
Timings : 5:00 AM – 9:00 PM (All days of the Week)
Entry Fee : Free
Elante Mall 
If you are a shopaholic, then you should definitely visit Elante mall. It is the second largest mall of Chandigarh and you will find all the brands here to do shopping. It has PVR also where you can enjoy movie show and a big food court with umpteen eateries. 
Timings: 10:00 AM – 11:00 PM
ISKCON Temple
In sector 36B, you will find ISKON temple which is one of the several of chain temples spread all over the country and across the world. This peaceful temple is devoted to lord Krishna and Radha and people from abroad to visit here to have blessings of Lord Krishna.
Sector 17 Market
Sector 17 Market is the most famous of the city. This market is renowned among both youngsters and the adults. There are many big stores and shops where you can buy everything from kids wear to fashion apparels to bridal clothes.
Mohali Cricket Stadium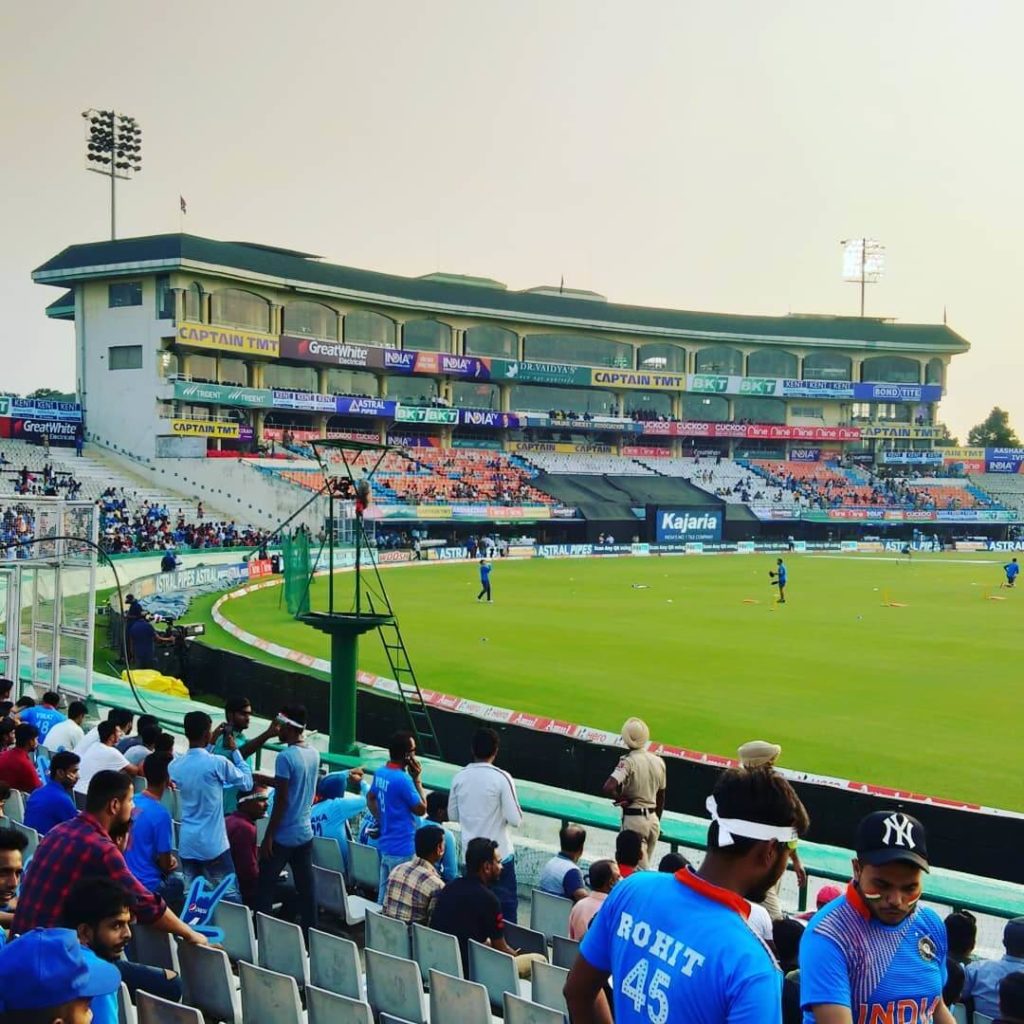 Mohali Cricket Stadium which is also known as Punjab Cricket Association IS Bindra Stadium is a very large stadium in Ajit Singh nagar, Chandigarh. The stadium was built in 1993 and if you are fond of cricket, then you must not miss the match going on there. 
International Dolls Museum
This place can be visited by both children and adults but children will love it more. It was founded in 1985 by the Indian Council of Child Welfare. It has very fascinated dolls and marionettes brought from countries like Germany, Denmark, Netherlands, Spain, Korea, and Russia. The toy train is the other attraction here. 
Government Museum and Art Gallery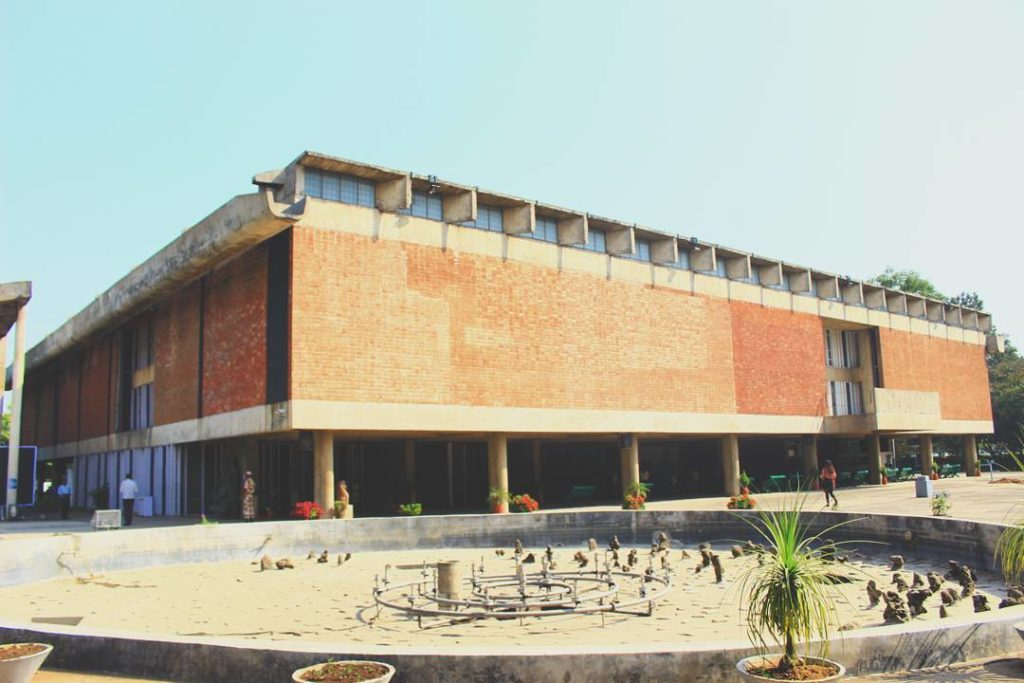 It is the most prominent museum of India which speaks of Indian history and partition. This museum was started one month after India got its independence. You will find rich collection of paintings, artefacts, and sculptures in this museum. 
Timings : 10:00 AM – 4:30 PM (Closed on Monday and gazetted holidays)
Time Required: 1-2 hrs
Entry Fee: INR 10 per person,
Camera: INR 5
Pinjore Gardens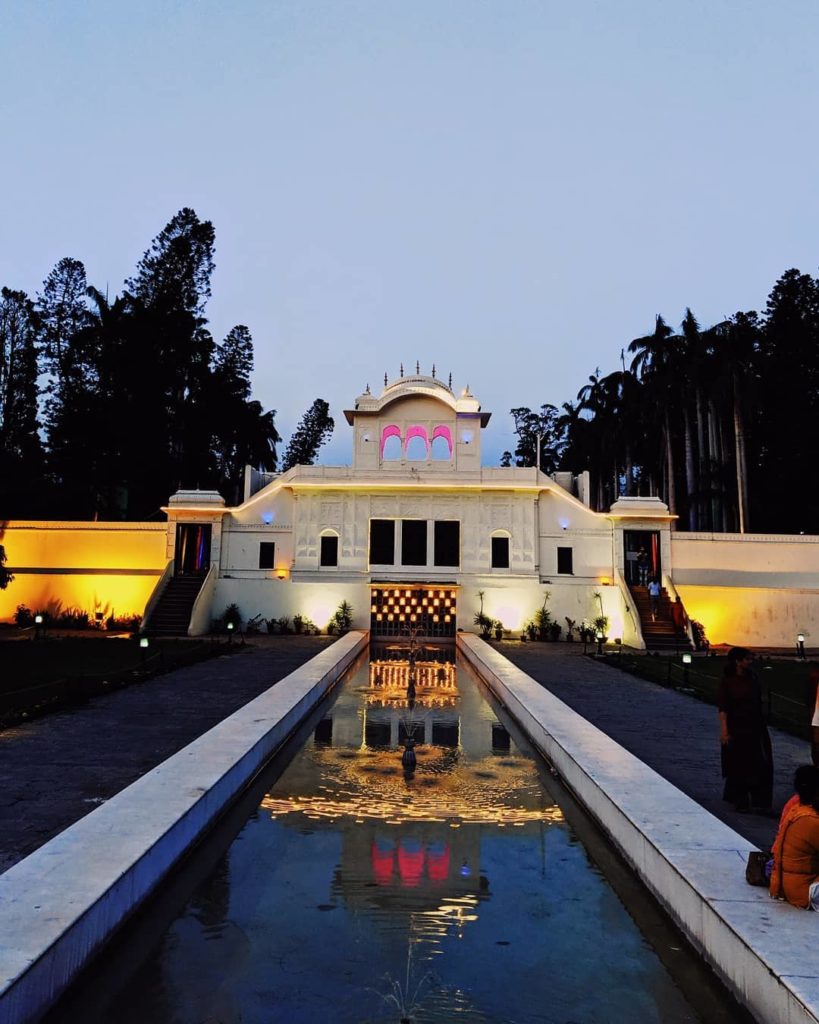 Pinjore Gardens was made in 17th century and is a beautiful Mughal Garden located in city of Pinjore. The garden is a beautiful place to connect with nature. If you love photography then you can capture amazing scenic views. The Pinjore garden is also known as Yadvinder Garden which is famous all over the world for its well-maintained greenery, refreshing fountains and mesmerising water bodies.
Timings: 7:00 AM – 10:00 PM
Time Required: 2-3 hrs
Entry Fee: INR 20
Chattbir Zoo
Chattbir Zoo which is also known as Mahendra Choudhary Zoological Park is a zoological park in Zikarpur near Chandigarh. This zoo provides shelter to large variety of animals, birds and reptiles. The royal Bengal tiger is the highlight of this zoo for which visitors come here specially. 
Entry Fee: Adults (above 12 years) – INR 20 Kids (3-5 years) – INR 5 Battery Operated Vehicle/ Tiger Safari – INR 50
Timings: 9:00 AM – 5:00 PM Closed on Monday
Garden of Silence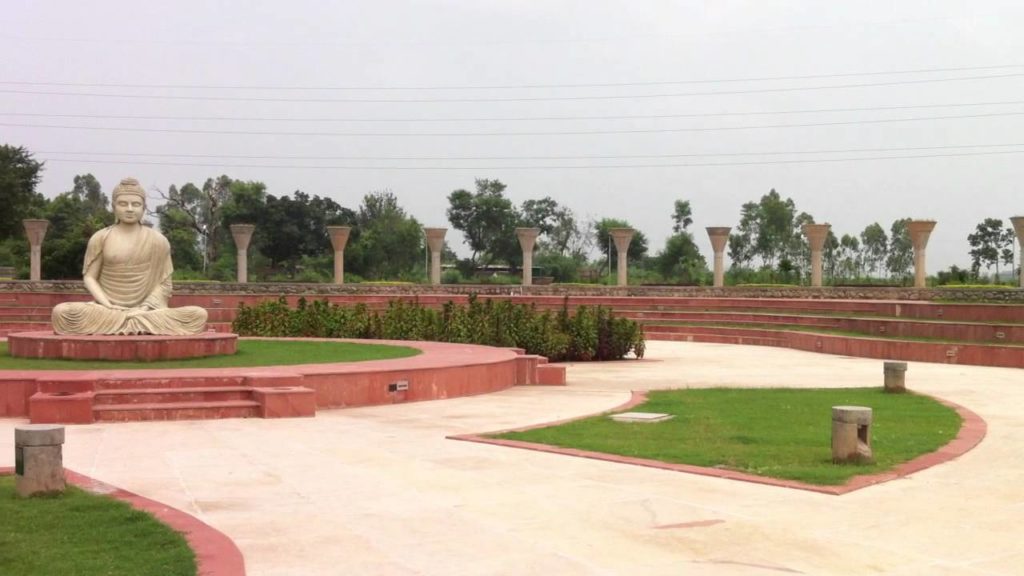 Garden of Silence has a idol od Lord Buddha and it is a meditative space. The garden offers a peaceful atmosphere for meditation with a beautiful view of the Shivalik Ranges in the backdrop.
Timings : 6:00 AM – 10:00
Cactus Garden
Cactus Garden covers a large area of around 700 acres. This garden shoes around 3500 different species of cacti. It was inaugurated in 1987. Every year huge number of tourists and botanists visit here. 
Entry Fee: INR 10
Timings: 9:00 AM – 1:00 PM and 3:00 PM – 6:00 PM
These were all the places that are best in Chandigarh which you should not miss when you plan a trip to Chandigarh. This list has been very well framed and it includes all those places that must be on top list of a visitor.