There are many tourist attractions to see in Chennai. Chennai is well renowned for its simplicity and peaceful life. Once you decide to visit Chennai, ensure that you do not miss visiting any of these places as mentioned in this article because these places are the best. You will have a pleasant experience in Chennai due to its friendly climate.
In this article, you will find the best places to do street shopping, eating, roaming around in Chennai.
Top 10 Chennai Attractions and Places to Visit
Marina Beach
Marina Beach is located in the city of Chennai. This beach is known as the longest natural urban beach in the country because it is elongated to a distance of 13km. Around 30000 visitors visit this beach every day making it the most crowded beach in the country. It is the world's second-largest beach. You can enjoy the beautiful evening here by walking on the sand alone or with your loved ones. There are marry-go-rounds and many shops one the sandy terrain of this beach. 
Timings: Throughout the day
Time Required: 2-3 hours
Entry Fee: Free
Breezy Beach
Breezy Beach is a little smaller and less populated beach. It is located in Valmiki Nagar of Chennai. If you are a peaceful person and loves to enjoy nature only from very close, then you must visit this beach as it is less crowded. This beach is more peaceful and quiet. Many tourists visit this beach as it looks very beautiful in the evening. It is the favourite tourist destination. You can have fun here by enjoying at this breezy, amiable and cold place. 
Time Required: 1 -2 hours
Weather: 280C
MGR Film City
MGR Film City was built in 1994 and since then it has been managed by the Government of Tamil Nadu in loving memory of MG Ramachandran. MG Ramachandran was long time CM of Tamil Nadu as well as a pleasing actor. This place is a destination for many directors who come here for their films. There is also a film school inside. This place also has replicas of the village and urban areas, temple, church, mosque, post office, police station, prison, courtroom, and landscaped gardens in Italian, Japanese and Mughal styles. Recently an MGR Knowledge Park has been opened which adds more beauty to this place. 
Time Required: 1 -2 hours
Weather: 280C
Marundeeswarar Temple
Marundeeswarar Temple has a deity of Lord shiva in the form of Aushadeeswarar meaning the God of Medicines. The temple has festive vibes throughout the year and it is a must-visit place. People who are suffering from various health problems and diseases visit this place for a cure. The place gives a very serene and peaceful environment.
Timings : 9:00 AM – 8:00 PM 
Time Required: 1-2 hr
Weather: 280C
Entry Fee: No entry fee
Valluvar Kottam
Valluvar Kottam is a temple-like a monument which was created as an honour of famous poet Thiruvalluvar. Valluvar Kottam has great architecture. It is an important tourist destination in the city and many events and exhibitions are organized in its auditorium. There is regular exhibition of handlooms and handicrafts here. There are few saplings in this temple which were grown by Mother Teresa itself. 
Timings : 8:30 AM – 5:30 PM
Time Required: 1-2 hrs
Entry Fee : Adults: INR 3, 
Kids: INR 2
Kolli Hills
Kolli Hills is a very beautiful and natural range of mountains. Their hills have a very weird name which means 'Mountain of Death'. The place is not visited by commercial tourists and thus it remains clean and beautiful place. This place also has a religious significance along with natural beauty. There is a temple of Lord Shiva built on the top of these hills making them religious. 
Time Required: 1 day
Weather: 280C
ISKCON Temple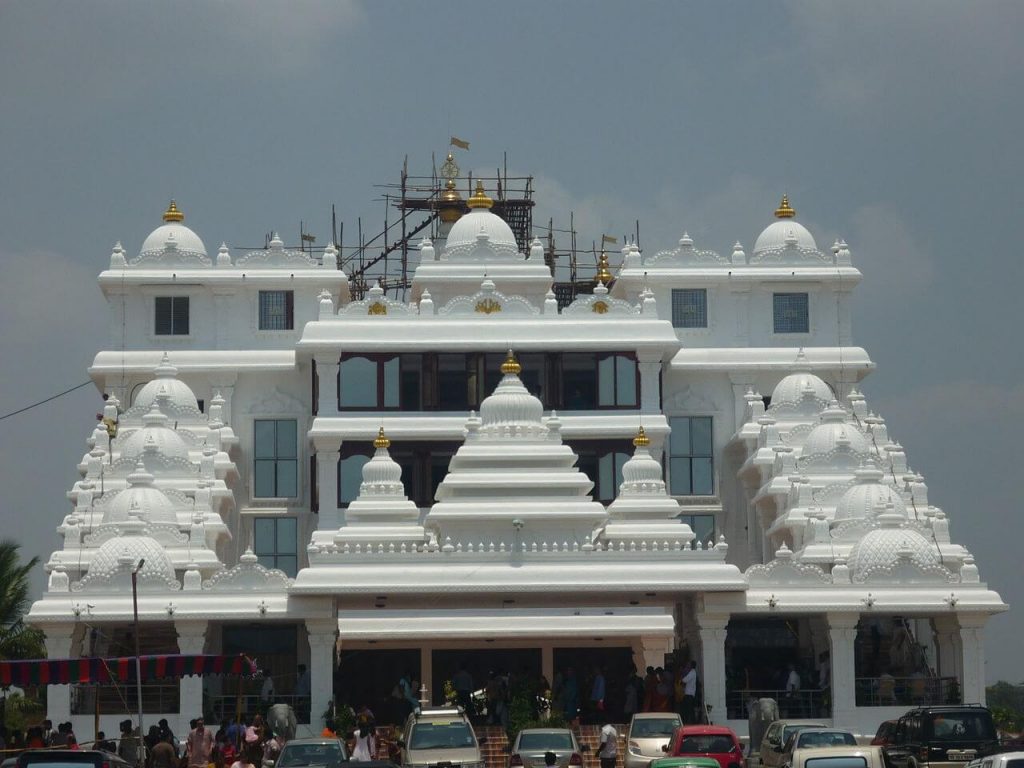 You will find ISKON temple which is one of the several chain temples spread all over the country and across the world. This peaceful temple is devoted to Lord Krishna and Radha and people from abroad to visit here to have blessings of Lord Krishna.
Time Required: 1-2 hr
Weather: 280C
Entry Fee : No entry fee
Vivekananda House
Vivekananda House which is also known as The Ice House is a peaceful place for all the followers of Swami Vivekananda. In the year 1900, Swami Vivekananda stayed in this house for six weeks. You can experience here the life of Swami Vivekananda. You can see the kitchen area, a place near the fireplace, the food he used to have and everything that you may want to know about the life of Swami Vivekananda can be known here. The place is closed on weekends.
Timings : Mon to Fri: 9:00am – 12:00 pm
MGM Dizzee World
MGM Dizzee World is one of the largest and oldest amusement parks in India. This place brought all the amazing activities from different parts of the world and gave it to India in 90's only.  It brought Jurong's Bird Show from Singapore to India in 1999 and it also brought the amazing concept of a hot air balloon ride in 1998 only. MGM Dizzee World should be definitely visited for a fun-filled day with your kids to have interactive edutainment activities. It has all sort of rides from high-risk rides to the relaxed, fun rides to take care of all age groups of visitors.
Timings : Monday – Friday: 10:30 AM – 6:30 PM
Saturday – Sunday: 10:30 AM – 7:30 PM
Entry Fee : Adults: INR 699
Children: INR 549
Shirdi Sai Baba Temple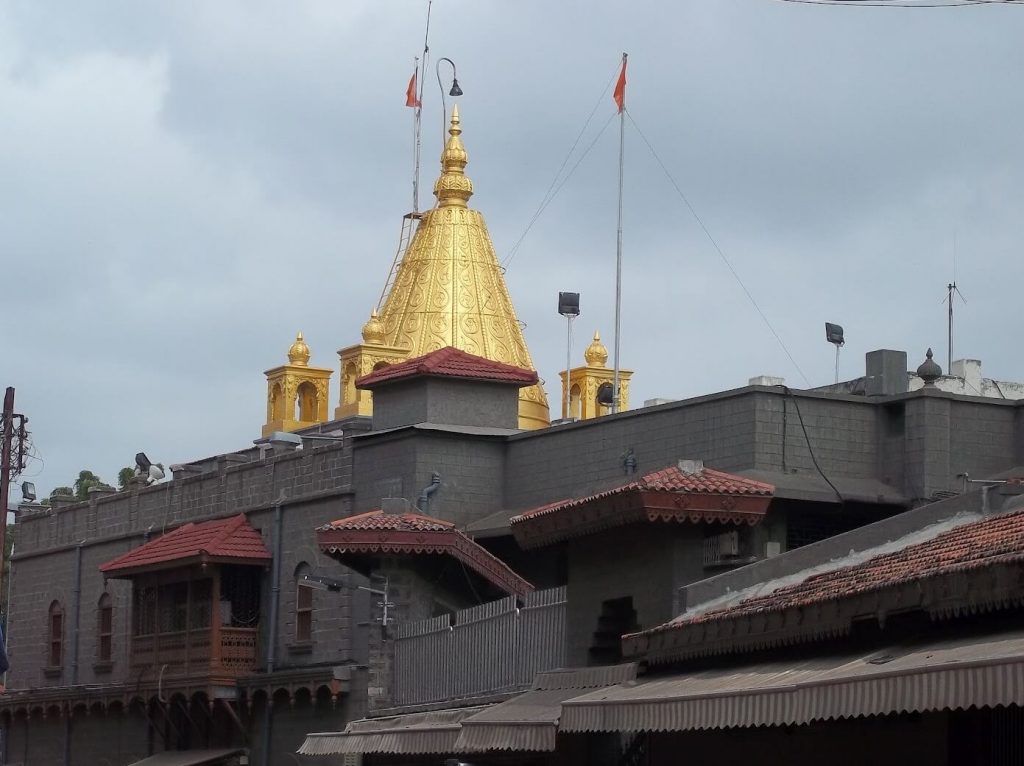 Shirdi Sai Baba Temple is one of the most famous and most visited religious places. Tourists all over the world visit this place to get blessings of Sai Baba. The place gives a very serene and peaceful environment. If you plan your trip to Chennai then you must not miss this place from your list.
Timings : 5:45 AM – 2:00 PM & 3:00 PM – 9:00 PM (Everyday except Thursday)
On Thursday it is open from 5:00 AM – 10:30 PM
Time Required: 1-2 hours
Entry Fee : No entry fee
So these were all the best places that you must visit when you plan your visit to Chennai with your friends and family. These are favourite tourist destinations. You will have a wonderful experience if you visit all these places as mentioned in this article. 
Hope the article was helpful!