There are many tourist attractions to see in Pune. Pune is India's famous high-tech industry. Pune is well renowned for its stardom and nightlife. Once you decide to visit Pune, ensure that you do not miss visiting any of these places as mentioned in this article because these places are the best. You will have a pleasant experience in Pune due to its friendly climate. In this article, you will find best places to do street shopping, eating, roaming around in Pune. 
Top 10 Pune Attractions and Places to Visit
Aga Khan Palace
Aga Khan Palace is an important place and plays an important role in defining India's independence. This place has many personal belongings of Mahatma Gandhi. The palace holds a museum which has a rich collection of pictures. All the ashes of Mahatma Gandhi were buried in the ground in this place.
Timings :

 9:00 AM – 5:30 PM

Time Required :

 3-4 hours

Entry Fee :

 Indians: INR 5, 




Foreigners: INR 100

Weather :  

28° C
Dagdusheth Halwai Ganpati Temple
Dagdusheth Halwai Ganpati Temple is visited by famous politicians and actors of Maharashtra.The idol of god Ganesha is decorated with 40 Kilos of Gold. The temple receives a lot of money and gold ffrom all the devotees of Lord Ganesha. The trust uses all this money for social work like building old ages homes, housing orphan children, establishing cooperative banks, organizing medical camps and ambulance services, facilitating E-learning in school and much more.
Timings :

 06:00 AM – 11:00 PM

Entry Fee :

 No entry fee

Weather :  

28° C
Osho Ashram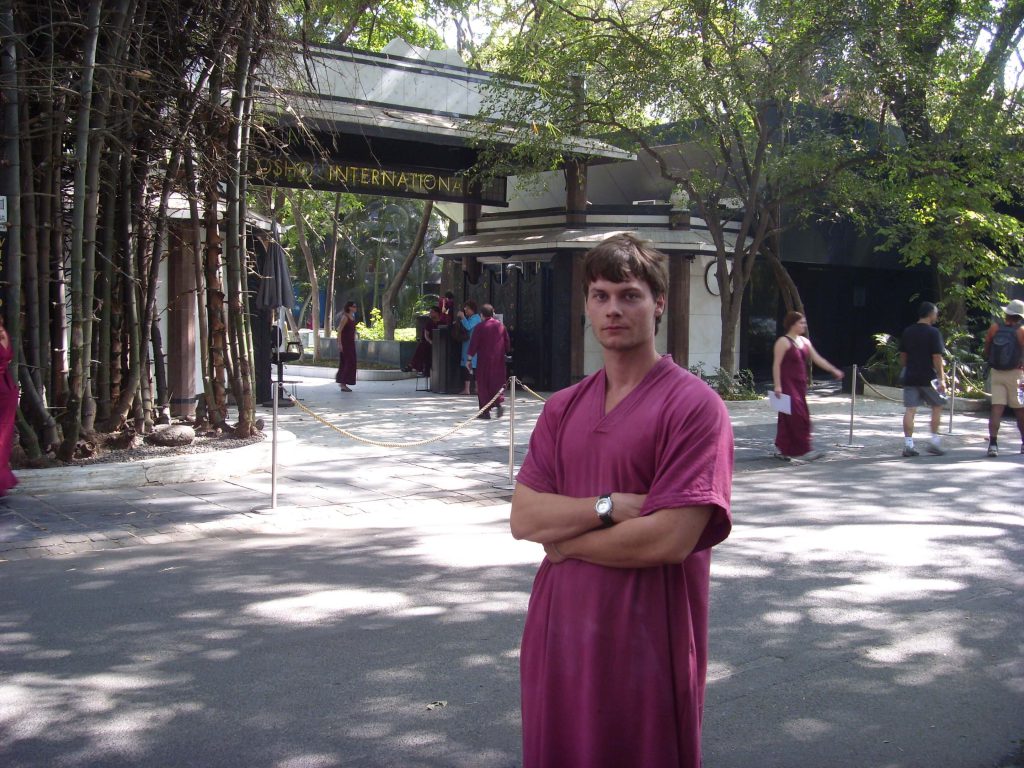 Osho Ashram is very well known for its serenity and peace. The ashram offers surreal practices of meditation and love to achieve divinity. This place is a combination of meditation and comfortable resort stay. People who are not regular visitors have to buy a one day pass to remain in the ashram. You will fall in love with the peaceful and serene atmosphere offered in this Ashram. You can plan a one day stay here if you love meditation.
Timings :

 6:00 AM – 10:30 PM

Time Required :

 1-2 hrs

Entry Fee :

 No entry fee

Weather :  

28° C
Lal Mahal
The Lal Mahal shows great courage of the rulers and leaders of that time. This place will take you back in time and you will get to learn a lot about history. It leaves much to imagination like how big it was, how many rooms etc. It is situated near Shaniwar Wada in Pune and it is a historic landmark of 16th century. 
Timings :

 09:00 AM – 06:00 PM

Entry Fee :

 No entry fee

Weather :  

28° C
Shivneri Fort
Shivneri Fort is known for the birth of Maratha King Chattrapati Shivaji. This fort was built in such a way that it can protect Shivaji. There were seven big doors and strong walls in this fort to protect Shivaji. You can view all the beautiful nearby landscapes from the top of this fort. Many tourists visit this place because of the great history which is associated with the fort. 
Location

: Junnar, Pune

Timings

: 24 hours

Entry Fee

: INR 5 per adult and INR 1 per child

Weather :  

28° C
Shinde Chhatri
Shinde Chhatri was built in 18th century and is a very old memorial. This great memorial was made in the memory of Maratha leader Mahadji Shinde. Many tourists in Pune are attracted by the recent renovated Anglo-Rajasthani architectural design of this memorial. You will love the beauty of this place which makes it to fall in the list of best places to visit in Pune. 
Location

: Wanawadi, Pune

Timings

: 6 AM-9 PM

Entry Fee

: INR 2 per person
Parvati Hill
Parvati Hill is a very famous tourist attraction for all the devotees. People also visit here for purpose of trecking. The hill is situated 2100ft above the sea level. You can experience a mind blowing view as well as sunrise. At the top of the hill there are five temples which were built by Peshwas. 
Location

: Parvati Hill, Pune

Timings

: 5 AM-8 PM

Entry Fee

: Free
National Defence Academy
All the major services of India which includes the Army, Air Force, and the Navy provide training to the cadets of National Defence Academy (NDA). All the finest mountaineers, sportsmen and Olympic champions are produced by NDA making our country proud. You can visit this academy for motivational purpose and educational purpose. 
Location

: Khadakwasla, Pune

Timings

: Sunday 10 AM-12:30 PM

Entry Fee

: Free
National War Museum
 National War Museum was built as a memory of great martyrs. It is a must-visitplace for every patriot of our country. All the major weapons which were used in Kargil war are displayed in this museum. A replica of INS Trishul can also be seen at this place which was used in Pakistan War of 1971 and Portuguese-Indian War. All the foreigners who are curious to know about Indian History also visits this place. 
Tip:

Stay in one of these hotels in Ghorpadi for a great time during the trip
Pataleshwar Cave Temple
Pataleshwar Cave Temple was constructed in 8th century and it is a very famous tourist attraction of Pune. The temple has been built with a single piece of basalt rock which gives its shape a unique touch. This temple was built in the devotion of Lord Shiva. The temple contains idols of Nandi bull, massive pillars and an amazing idol of Lord Shiva.
Location

: Shivaji Nagar, Pune

Timings

: 8:30 AM-5:30 PM

Entry Fee

: Free entry
So these were all the best places that you must visit when you plan your visit to Pune with your friends and family. These are the favouite tourist destinations. You will have a wonderful experience if you visit all these places as mentioned in this article. 
Hope the article was helpful!