Mussoorie, commonly known as the "Queen of Hills," is blessed with some of Uttarakhand's most beautiful natural vistas. Along with spectacular views of the massive mountains, this hill station is home to many stylish and opulent restaurants that provide visitors with a fine dining experience during tranquil settings.
The restaurants were created to keep you well-fed and make you feel at ease. These prominent restaurants in Mussoorie provide world-class services to their customers with tailored meal plans, ensuring that they return.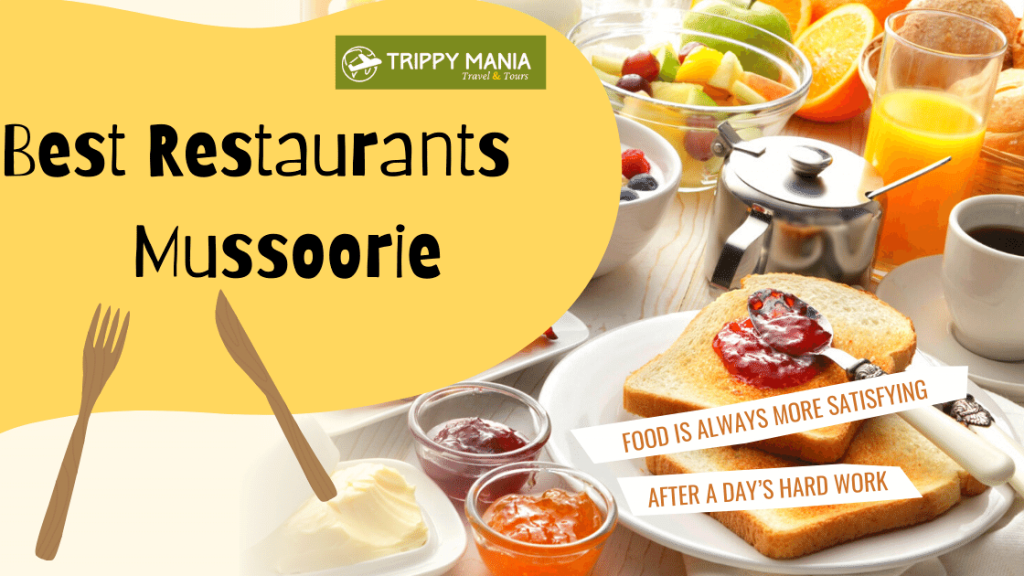 If you're seeking some of Mussoorie's most incredible eateries, the list below will come in handy.
10 Best Restaurants In Mussoorie:
Do you want to know where the best places to eat in Mussoorie are? Holidaymakers can enjoy a fantastic culinary event at this location.
Check out these ten Mussoorie restaurants that will provide you with a sense of elegance and old-world charm when you dine.
Trout House Grill and Bar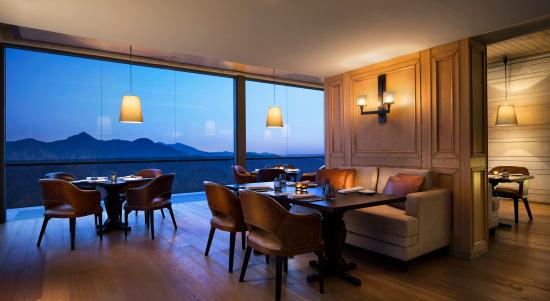 Dine-in at this one of Mussoorie's fanciest restaurants and enjoy the bliss of eating your meal under the stars.
You may enjoy the fresh air while sipping your cocktail and nibbling on crispy nibbles while appreciating the magnificent view of the Alps.
JW Cafe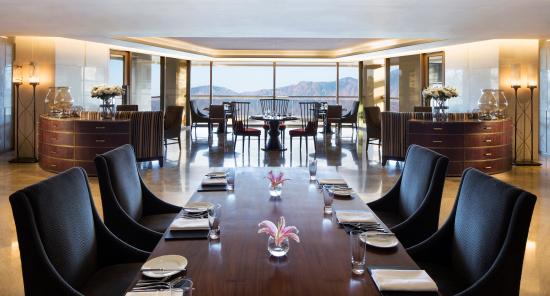 Relax and unwind with a meal at an all-day eating restaurant in Mussoorie that features an open kitchen.
This spot, which occupies a separate eating area within the opulent JW Marriott hotel, is ideal for unwinding after a long day. May will be an excellent month to explore Mussoorie's tourist attractions.
The Writer's Bar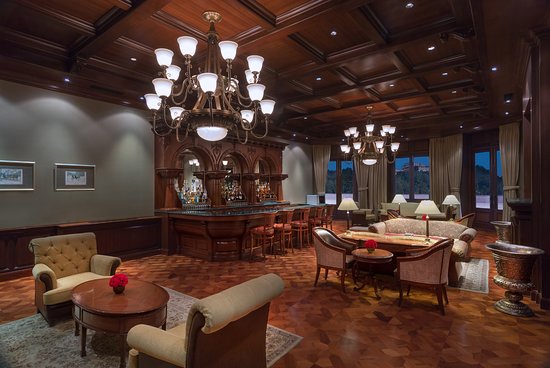 Spend a quiet evening in the beautiful environs of this antique restaurant, which is a tourist attraction. This dining space, decorated with a lovely blend of old-world elegance and modern luxury touches, creates the ideal setting for a quiet evening
Regency Restaurant
Indulge in a refined dining experience at the Regency restaurant, one of Mussoorie's most opulent eateries. With stained glass panels in the interior and a vista of the towering Himalayas in the background.
Wisteria Deck
While settling down amidst the surrounding Himalayan views, this open terrace space provides the ideal setting for a lively family get-together. The cheese LESS pizza is popular with the guests of this child-friendly establishment.
This dine-in terrace offers a great perspective and a diverse food platter to savor by the fireplace, in addition to other delectable foods.
Urban Turban Bistro
This Mussoorie restaurant with two levels is a sanctuary for foodies who enjoy spicy Punjabi cuisine. This eatery provides the perfect taste to gratify our taste buds, with various spiced-up veg and non-veg selections.
With two levels, one can groove to the beats of music on the first floor, while the second story provides a quiet spot to rest and enjoy the ambiance.
The Tavern Restaurant
With its earthy tones, this restaurant is a great place to stop for a romantic dinner for two or a large group of friends. In addition, the Tavern restaurant offers a diverse selection of Chinese, Thai, Italian, and continental cuisines.
And, to round out the meal, they have a variety of desserts to offer their guests.
Kalsang
In the middle of all the glitz and splendor, this Mussoorie café provides authentic Tibetan cuisine. After a long day, this is a great spot to unwind with a delicious dinner, and the laid-back atmosphere adds to the rustic feel.
Emily' Rokeby Manor
Simply entering this historic establishment reveals its old charm, veiled inside its old and rustic surroundings. Built in 1840, this property has ancient magic that blends nicely with the tranquility of its surroundings, making it an excellent place to stay.
Doma's Inn
This Landour cafe is one of the top 10 best restaurants in Mussoorie for a pleasant time during silence, with various Bollywood posters adorning the walls.
This restaurant delivers a variety of Tibetan cuisines that may satisfy your appetite for authentic Tibetan cuisine.
Conclusion
So, now that you know where to go to sample delectable cuisine and dine in style, book one of the customizable trips to Uttarakhand, and don't miss out on the joy of exploring the Queen of Hills.
After staying in 10 Best Restaurants in Mussoorie, it's safe to say that your visit to this lovely town will not be in vain. These cafés, which have stunning views of the surrounding area, serve practically every Indian and Italian cuisine to keep customers satisfied.