Ooty restaurants are the greatest in their professions because they know what they're doing. Your journey to this area of the southern state can be fascinating, and the restaurants in Ooty can help you gain a few pounds.
These Ooty eateries indicate that there is no more genuine love than the love of food, as George Bernard Shaw once observed. Nobody can stop you from finding beautiful places to eat in Ooty if you are a foodie. And there are a lot of them.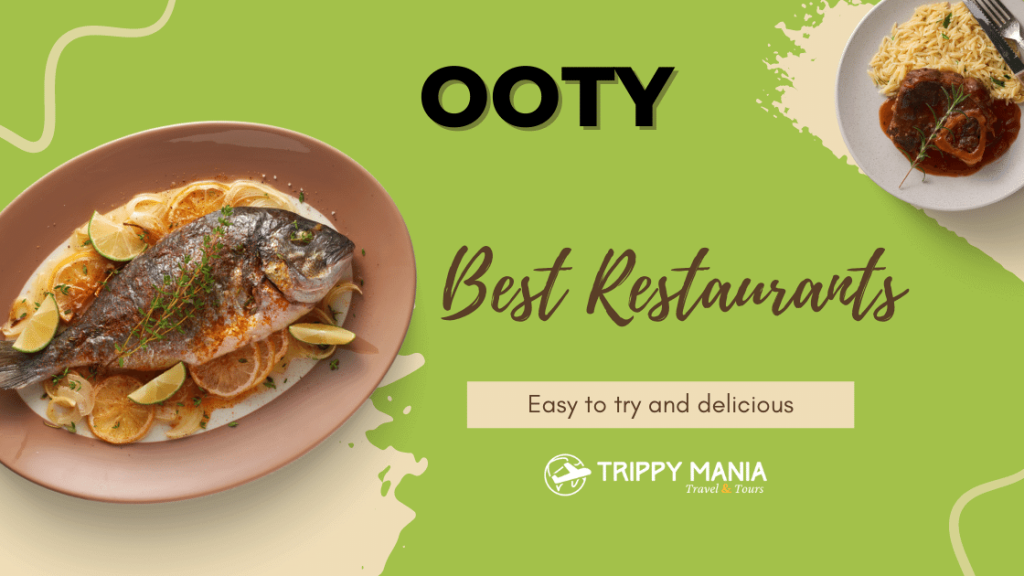 Hotel Sri Velmurugan, Shinkow's, Curry and Rice, and Earl's Secret are just a few of the restaurants to try. Also worthy of consideration are the city's bakeries. You'll cheerfully sin over-indulging your sweet craving since you'll be spoiled for options.
Some businesses sell delicious homemade chocolates, strawberry chocolate, cakes and buns, and white chocolates, and you might not be able to stop at just one.
Tea plantation is also one of the primary driving forces that contribute to the economy of this hill station. 
As a result, a hot cup of tea with the flavors of your choice will instantly invigorate your tired bones. Here is a list of some of the most excellent restaurants in the area. Take a look at them!
10 Best Restaurants In Ooty:
Earl's Secret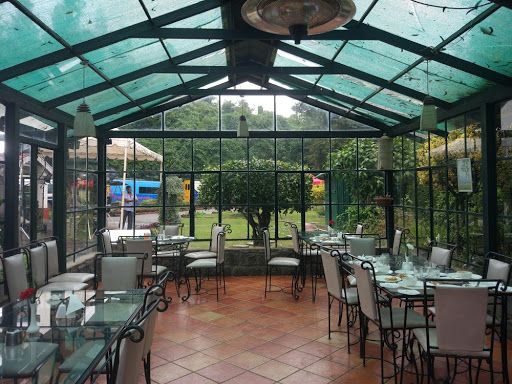 In Ooty, Earl's Secret is a lovely dining establishment. Chinese, Asian, Indian, and Italian cuisines are available. They make delectable desserts such as brownies, gulab-jamun, and more.
Non-vegetarian foods such as fish, poultry, and beef are excellent. This restaurant will not disappoint vegetarians. They also prepare exquisite vegetarian dishes.
Hotel Pankaj Bhojanalaya
In Ooty, Hotel Pankaj Bhojanalaya is a 100% vegetarian restaurant. They feed the Jain community. Their menu comprises Punjabi Dishes, Thalis, Starters, Salads, Rotis, Beverages, and Desserts.
The food is really excellent and well worth the money. The environment is pleasant, and the service is outstanding. You'll get a whole thali for a meager price.
Hyderabadi Biryani House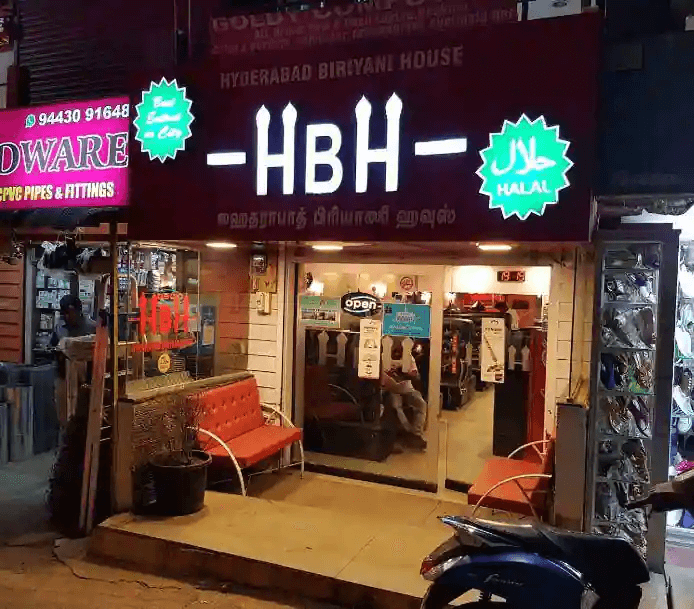 In Ooty, Hyderabadi Biryani House delivers the best Biryani. They make Biryani in the style of the well-known Hyderabadi Biryani. Asian, Indian, and Chinese cuisines are available.
They have a wide range of items on their menu that are available at any time. The ambiance is pleasant. The service is excellent.
Adayar Ananda Bhavan
In Ooty, Adayar Ananda Bhavan is a food house. They have a franchise in Adayar as well. Indian and Chinese cuisines are available. North and South Indian cuisines, as well as beverages and desserts, are provided. Breakfast, Lunch, Dinner, and Snacks are all prepared by them.
The interiors are modest but elegant. We can leave the plates on the table and take our food from the counter. The service is excellent, and the facility is immaculate.
Ascot Multi-Cuisine Restaurant
The variety of meals served at Ascot Multi-Cuisine Restaurant in Ooty is well-known. They prepare cuisines from India, Asia, China, and Europe.
They operate on a buffet system. We can take our dinner to a large dining hall and eat it with our family and friends. They have a fantastic chef that prepares scrumptious dishes. The servers are courteous and well-trained.
Place to Bee
Ooty's Place to Bee is a restaurant. This restaurant is well-known for its delectable cuisine. Fusion, Pizza, and Italian cuisines are available.
Pasta, chicken wings, crepes, pizza, pie, and desserts are all on the menu. The meal looks delicious. The environment is pleasant, and the service is outstanding.
Taj Savoy Hotel
In Ooty, the Taj Savoy Hotel is stunning. The interiors are attractive. They also provide lodging in addition to the cuisine. They cook Asian and Indian dishes. They give three meals per day, and the cuisine is excellent.
Cocoapods
Cocoapods is a chocolate lover's and a sweet tooth's dream come true. Deserts and beverages are available. Hot chocolates, white chocolate, brownies, cakes, pastries, ice creams, burgers, and more are available.
Everything tastes delectable and tantalizing. This is a spot where you can have a good time while also making your buddy pleased.
Nahar Sidewalk Café
Nahar Sidewalk Café is an Ooty café that serves Italian cuisine and coffee. They offer delicious pizzas with cheese and a variety of veggie and non-vegetable toppings.
Burgers, French Fries, Italian Dishes, Beverages, and Desserts are all available. The mood and interior design are excellent. The employees are kind and well-trained.
Junior Kuppana Hotel
The best Indian and Asian cuisines are served at the Junior Kuppana Hotel in Ooty. Breakfast, lunch, dinner, and snacks are all prepared by them.
They prepare exquisite North-Indian as well as South-Indian dishes.
They serve fresh sea fish and meat as well as another sea cuisine.
The environment is pleasant, and the service is excellent. It's a great spot to invite your friends and family.
Conclusion
These 10 Best Ooty restaurants are also known for serving non-vegetarian cuisine. The restaurant's friendly staff will also do their best to help you navigate the menu.
The relaxing atmosphere and casual décor of this establishment provide the right vibes for a hungry soul. 
Give their fast cuisine a try if you're feeling a little peckish and want to appease your tiny hunger pangs. Another Ooty restaurant notable for providing royal cuisine and Anglo-Indian recipes is the Curry and Rice restaurant at the Fernhills Palace Hotel.