Mashobra is a 7700 ft town in the Shimla district of Himachal Pradesh. It is connected to the state capital Shimla through the historic Hindustan–Tibet Road built-in 1850 by Lord Dalhousie. Mashobra is famous for its natural beauty and nearby ski slopes. In the blistering heat of India, Mashobra has the blessing to receive regular snowfall every year. There are lots of things to do in the mashobra where you can enjoy and explore.
Skiing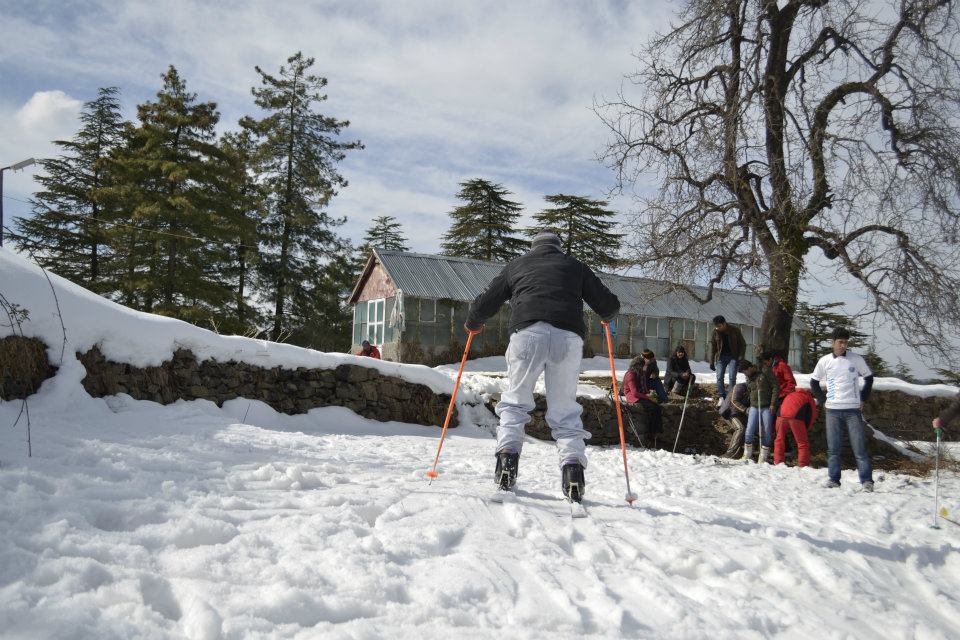 Skiing is one of the best things to do in Mashobra. There are many locations there to try skiing. Since the place is relatively uncommon, you don't have to worry about the crowd. Generally, snowing starts in October and continues to snowing till Jan end and Feb beginning. but the best time to experience skiing is during December as the winter is at the peak. If you are worried about skiing, it's still a beautiful place to enjoy the snow and have snowball fights with your loved ones.
2. Camping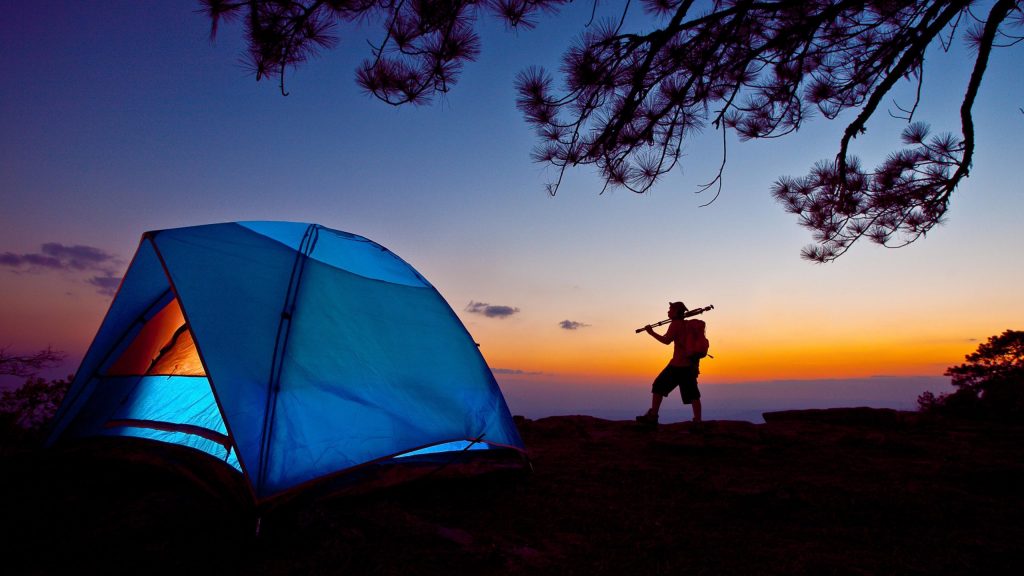 If you enjoy staying close to nature and wanted to spend some peaceful time sitting under the sky full of stars, then Mashobra is an ideal destination for you. The town has a bunch of camping spots in the woods that safe and also a perfect site to enjoy the sunrise. Campfire, Dancing around the fire with patterns in crime and cooking food in the woods creates memories to adore throughout the lifetime. Camping can be done throughout the year depending on the nature of the weather you prefer. There are few basics rules to keep in mind at each camping site.
3. Rappelling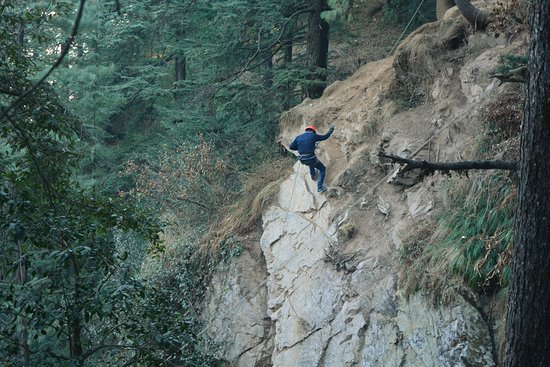 it is one of the daring and best things to do in Mashobra for adrenaline junkies. Rappelling requires some amount of fitness as you will using your shoulder and upper body strength to move down the rocks. Even though safety measures are taken this is not an activity for everyone. The rocks are slippery due to the water stream, hence rent the necessary gears before you try this thrilling adventure. The best time to try this activity is during summers as the rocks are less slippery and relatively safe.
4. Paragliding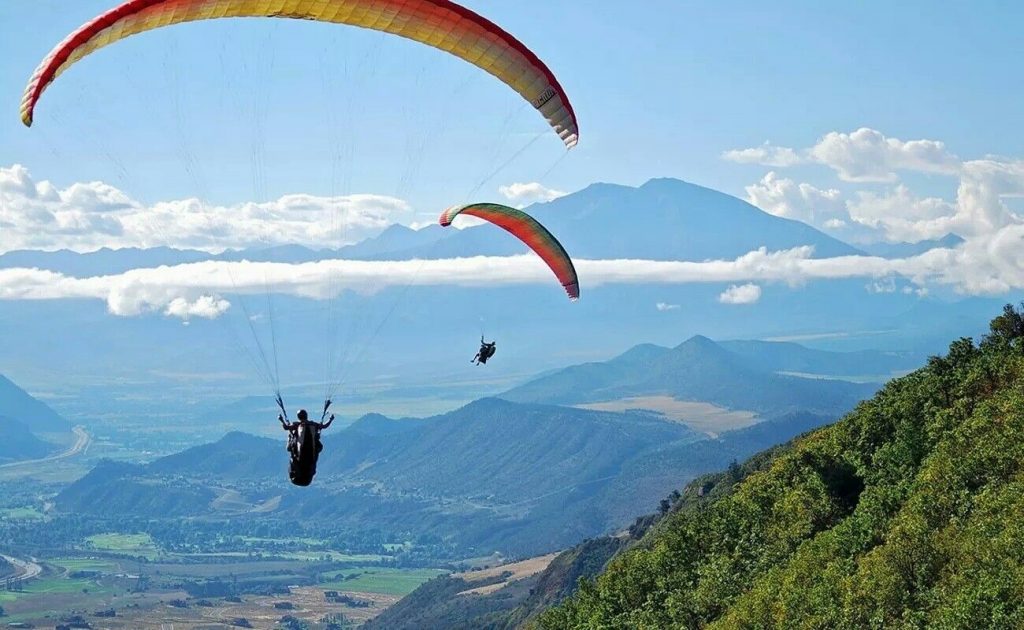 The valley provides an ideal spot for paragliding in Mashobra, along with highly trained personnel making sure that the activity will safe and highly enjoyable. Mashobra is one of the best places in India for paragliding.
5. Mashobra Forest Sanctuary:
This place is situated about 4km from Mashobra, is the Reserve Forest Sanctuary and a lovely spot for all nature lovers and adventure seekers alike. Home to a diverse set of flora and fauna, the sanctuary is blanketed with plantations of oak, pine, cedar and other grasses, shrubs and wildflowers. you can Spot a barking deer or a Himalayan eagle, at its natural habitat among lush greens gives the feeling of being one with nature in its purest form. trekking, camping or going on a safari will be excited and take a camera to seal the memory of the place forever.
6. Biking
The Barmain- Basantpur Road near Mashobra provides the perfect road for biking, yet challenging roads for a fun. Biking on those slippery mountain trails is undoubtedly one of the most fun activities to indulge in at Mashobra. Click awesome pictures of your Mashobra biking trip and show off to your friends all you want.
7. Explore The Traditions
Mashobra is also known for its traditions and culture by which a bunch of tourists attract here. You can also enjoy the sprightly and engaging traditions and festivals of the town on their trip to Mashobra. A highly preferred thing to do in Mashobra for religious travellers is visiting the Mahasu Peak on the third Tuesday of May and being a part of the famed Mahasu Jatara festival, celebrating the shifting of the idol of Lord Mahasu.
8. Shopping
This is the best part of travelling, If you are a fan of handmade jewellery pieces then you must visit the Tibetan Handicraft Market in Mashobra which is a hub of fancy and colourful accessories. You can buy some memorable kinds of stuff for your family and friends. Moreover, you can shop for cheap woollen items of good quality at this market.
9. Good restaurants
All types of restaurants are there in Mashobra, where you can relax and eat. If you are searching for more options try the local eateries which asp serves delicious food. There are several decent choices in which you can go and see love on your plate.
10. Quad Biking
The Tattapani river is the best place to go for quad biking in Mashobra. The beautiful mountains of Mashobra have several short day treks leading into the wild. These treks usually end at some beautiful viewpoints which overlook some breathtaking views of the valley and makes your day worth it.
If you want to know more about the things to do in Mashobra- Himachal Pradesh, Just Enquire us on www.trippymania.com . we are available for you 24×7 hrs. Just revert us back if you feel our blog useful!!