Nested in the beautiful Beas River valley of Himachal Pradesh, Manali is the go-to summer vacation destination for millions of Indians. Enveloped with pleasant weather at a height of 2050 meters above sea level, Manali has many tourist places to visit and activities to do. Its snow-clad mountains and the cool breeze are the perfect things you need for a stress-relieving getaway. Visitors find many wonderful things to do in Manali and make everlasting memories with your dear people.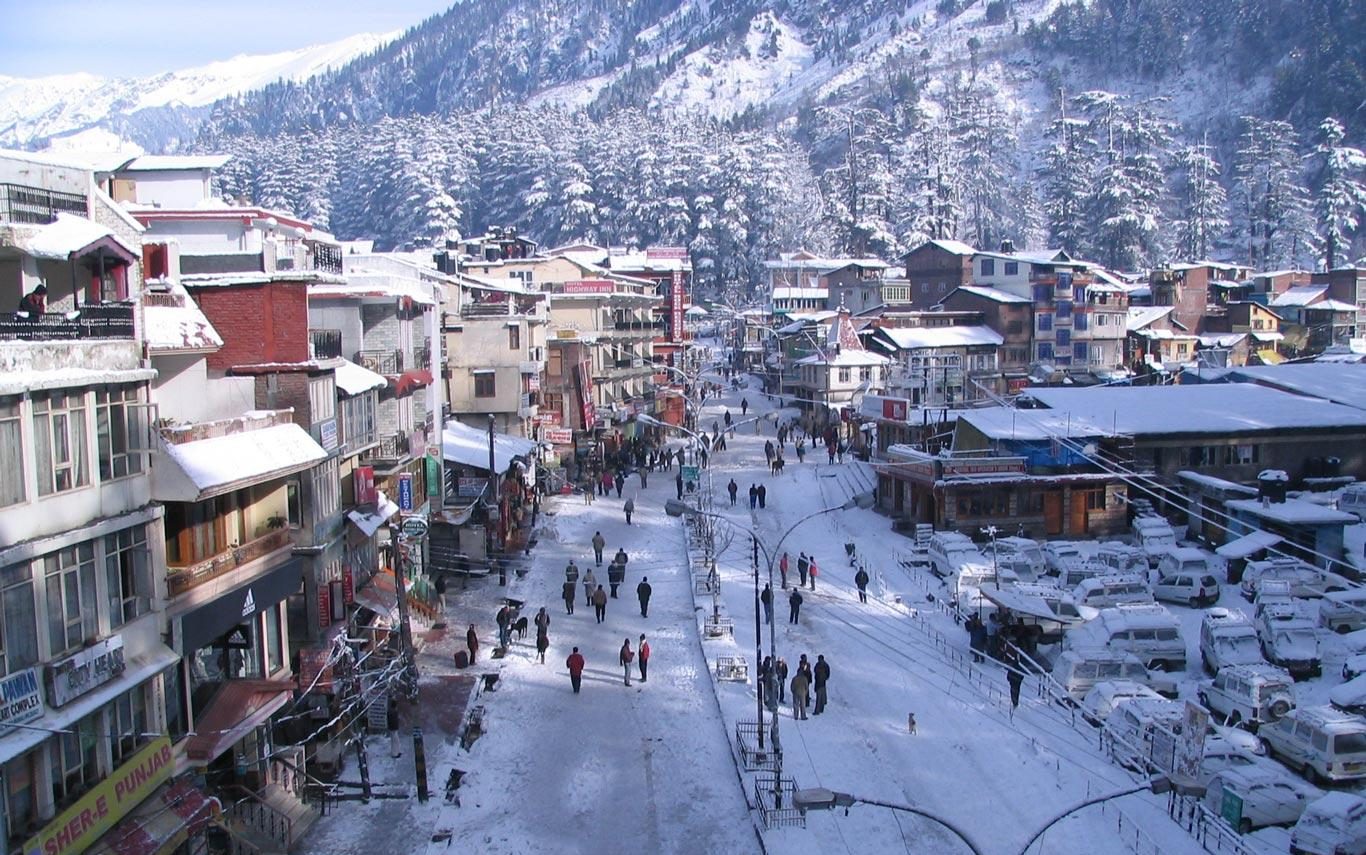 Here are our recommendations of Top 10 Things to in Manali –
River Rafting in Beas River – Holiday calls for a little adventure, and what better than to opt for a wild ride on the river. Beas River has rapids of various difficulty levels making it the most popular rafting spot in India. The wonderful 20 km stretch of icy-cold waters from Manaki to Jhiri, near Bahura, is a treat for thrill-seekers.
Best time – April to July and November to February.

Pay Homage at Hidimba Temple – Surrounded by the picturesque Dhungiri Van Vihar Forest, this 3-storey ancient temple is an important Hindu pilgrimage spot. Built-in the 15th century, this temple is dedicated to Goddess Hidimba, the wife of Bhima of the Pandav Clan. This idol-less temple has an admirable architecture with wooden doorways, mud-walls, and splendid miniature paintings of the Goddess. Meditate in the silence of this place of abundant beauty.
Visiting hrs – 8 AM to 6 PM. Entry – Free.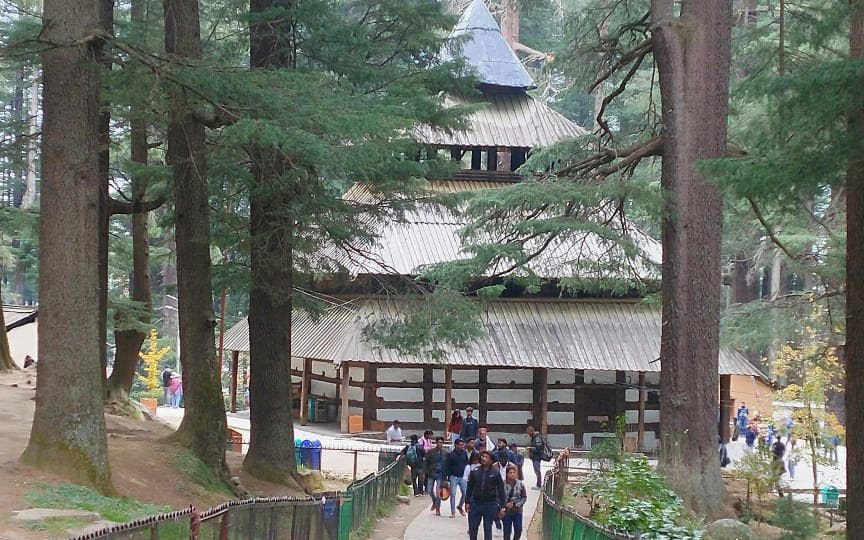 Explore the Mall Road in Old Town – The old town market has a charm of its own. With so many touristy artifacts, jewellery and clothes, go on a shop-till-you-drop shopping spree. Rent a two-wheeler, sharpen your bargaining skills, and head for this busy place in the evening hours to grab a few good deals. You will have many stories to tell your friends after this for sure.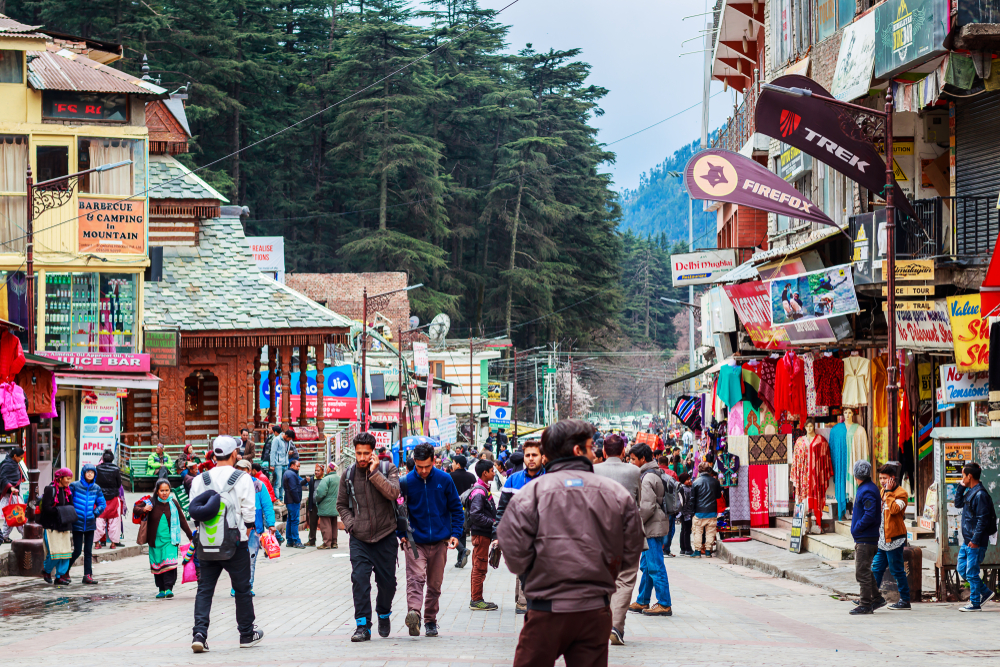 Experience an Adrenaline Rush at Rohtang Pass – The snow-covered high altitudinal scenic beauty of Rohtang Pass will be the most awesome experience of your trip to Manali. For that adrenaline rush take a bike ride on the 52 km long stretch from Manali to this point. Thousands of people visit this snow-clad place that separates the Kullu Valley from Spiti. Indulge in adventurous activities like camping, trekking, snowboarding, skiing, sledging, etc. This is the place to experience the Himalayan beauty at its zenith. Don't forget to address your taste buds with a hot Maggie bowl.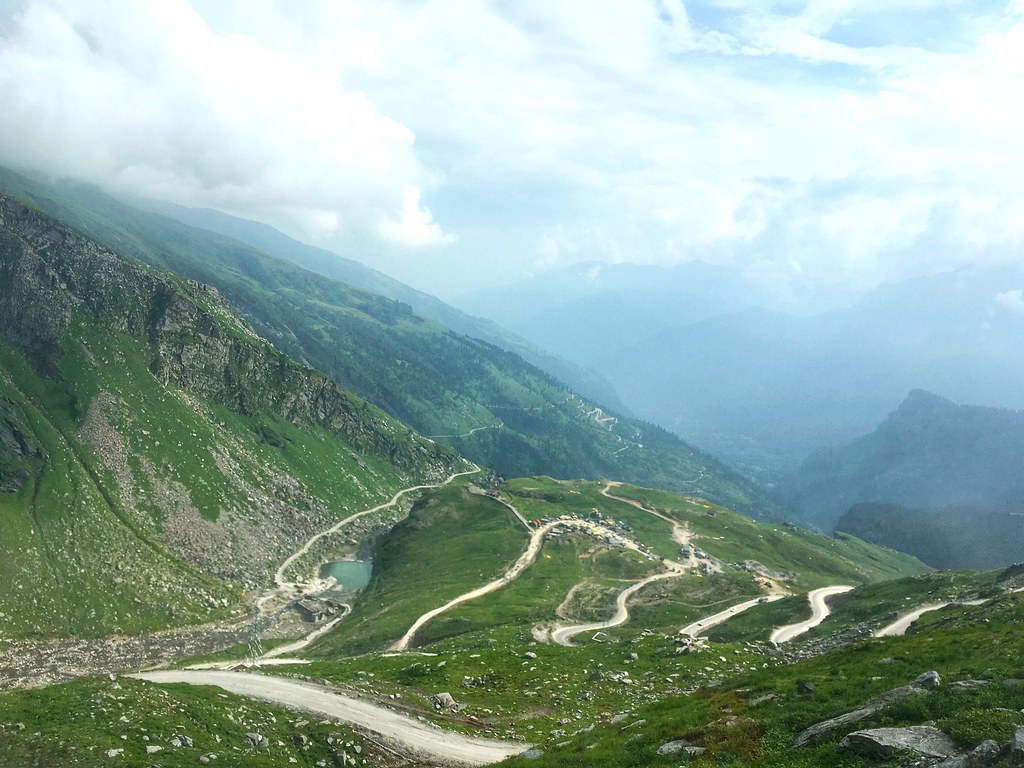 Take a dip in the Hot Spring of Manikaran – After the cold, it's time for something HOT! Relax your muscles in the hot baths of Manikaran that is just 45 km away from Kullu. Situated in the Parvati Valley these hot spring waters have skin healing properties, so go take a dip and get gorgeous.
Outdoor adventure and Yak Rides await in Solang Valley – A heaven for adventure junkies! This valley of fantastic steep slopes offers many outdoor activities like paragliding, parachuting, zorbing, and skiting. In the winters these valley slopes turn into superb skiing slopes. On top of all this, Photographs of you and your family riding Yaks will make lifelong fun memories, especially for your kids.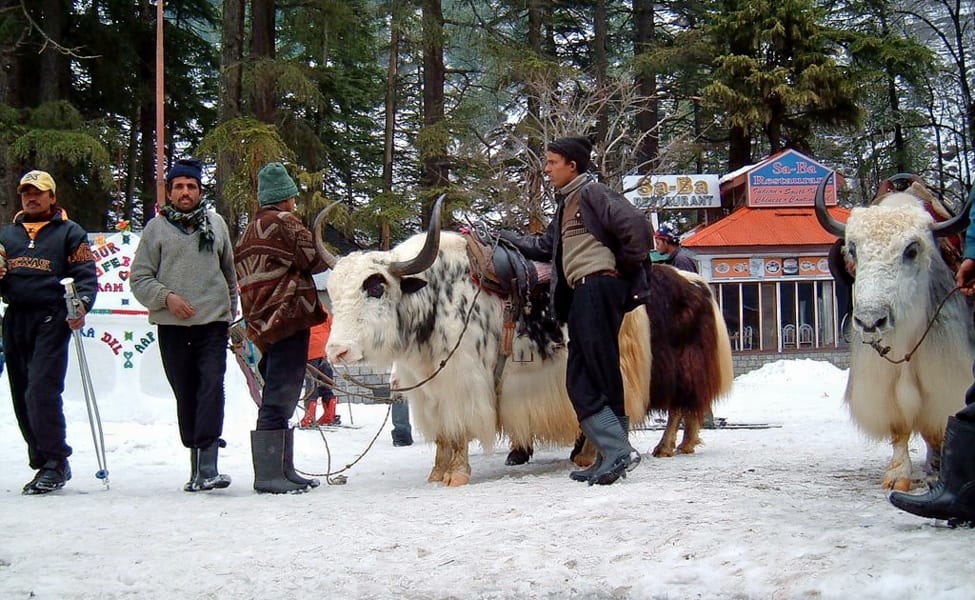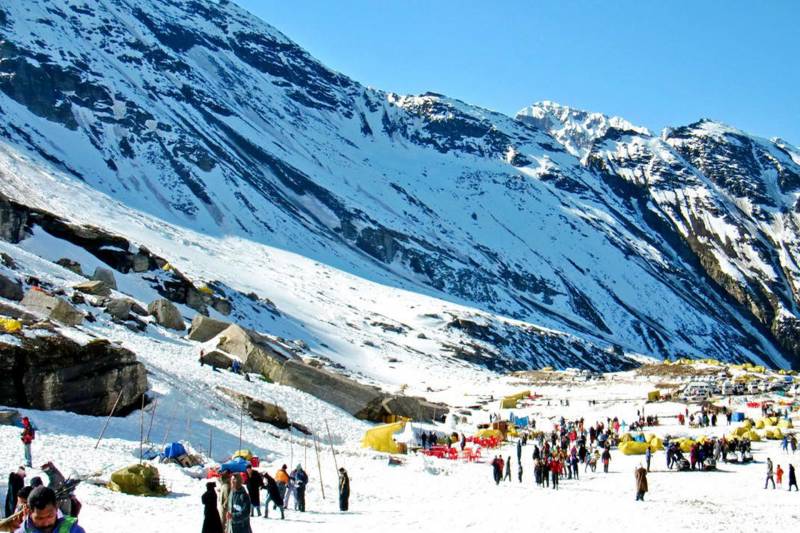 Trekking in Manali – Trekking surely tops the things to do in Manali list. Manali has the most fabulous trekking trails in India. Trekking routes that are tourist magnets are – Trek to Chandra Tal Lake, Kheer Ganga Trek, Beas Kund Trek, Brigu Lake, Hampta Pass, Solan Valley Trek, and Palatsu Peak.
Visit Manali Gompa Monastery – This celebrated Buddhist Monastery is one of the most famous places to visit in Manali. Built by Tibetan Refugees 60 years ago this religious place is laced with spiritual energy that will bring tranquillity to your mind and soul. The unique pagoda-style architecture and painted wall murals of Buddha's Teachings of Manali Gompa do deserve the admiration of your camera lens. Do buy some artistic souvenirs from the small Tibetan shop in the temple complex.
Unwind at Shri Hari Yoga Ashram and Visit the Vashista Temple – Get your dose of rejuvenating authentic Indian Yoga at this ashram amidst the green forest. Located in the village of Vashista, this facility offers many classes on meditation, Hatha Yoga, and Pranayama techniques. You will leave this place with stronger mental and physical health, ready to take on the world. Nearby there is 4000 years old Vashista Temple dedicated to Rishi Vashista. The architecture and paintings are simply magnificent, and the main attraction is the natural hot spring bath.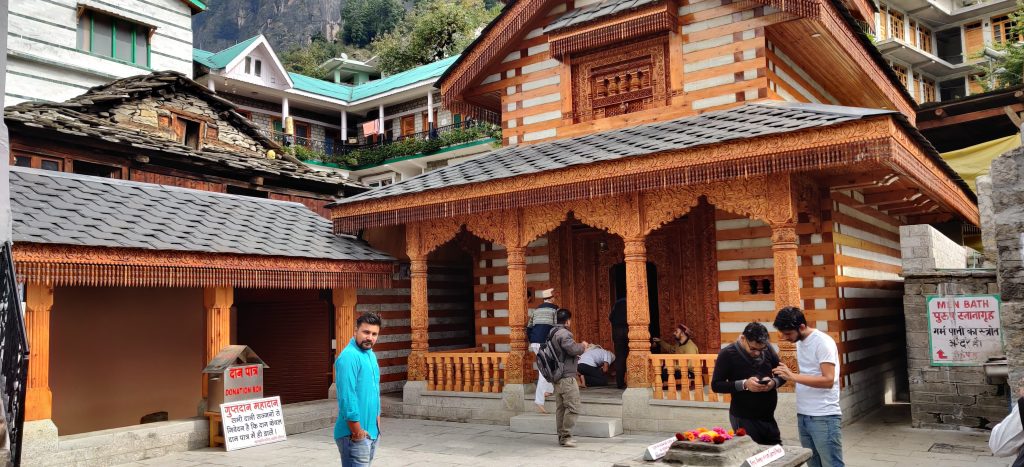 Scenic trek to Jogini Waterfalls – One more for the adventure seekers! This mountainous trail will lead you to the gorgeous cascade of this charming waterfall. You will pass through the beautiful meadows of apple orchards and pine trees. You will even find small shops on the way selling hot Maggie. The 150 feet high waterfall is located just 7 km from Manali town and has a natural pool at its base that invited you for a plunge.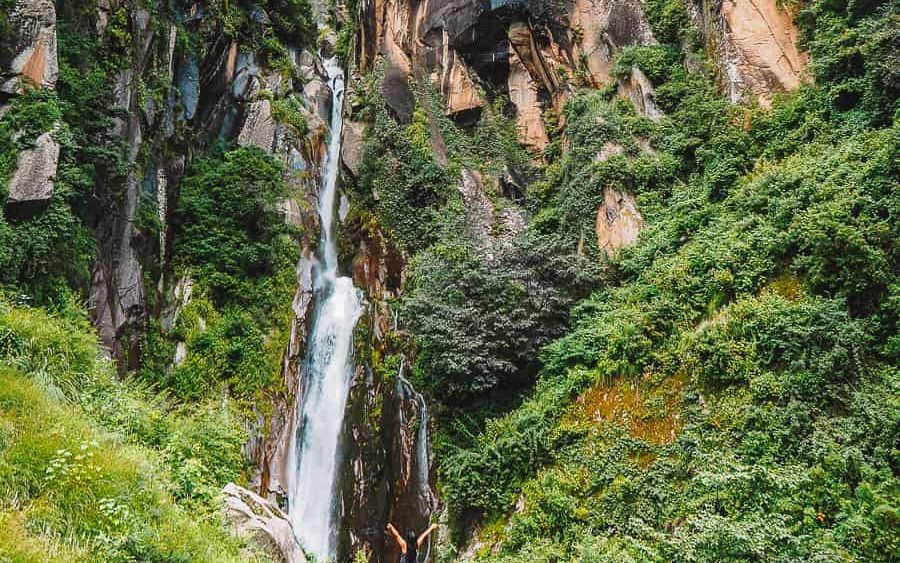 There are many more things to do in Manali other than the list above. Like visiting the Manu Temple on the banks of Beas River, and catering your taste buds with scrumptious food at the 3 famous cafes – Johnson's, Forno, and Café 1947. If you have time at hand, a visit to the stone-wood 14th century Naggar Castle is a must. With all this and more, Manali always is the favourite tourist destination of all time.