Coorg, Karnataka's top tourist destination, is blessed with tropical weather, captivating terrains, stunning waterfalls, and, above all, the Kaveri River and its tributaries. Besides its divine beauty, this hilly home provides a plethora of sports such as trekking, kayaking, and rafting, which have rapidly increased footfall in the 'Scotland of India.'
Take a look at the most lavish resorts in Coorg to enjoy the most beautiful place in Karnataka, which is only 250 kilometers from Bangalore.
If you're planning a trip to Coorg and want to stay in a luxury resort with a beautiful view, take a look at the alternatives listed below and pick the one that best meets your needs out of the 10 Best Coorg Luxury Hotels & Resort.
The Best 10 Coorg Luxury Hotels & Resorts are as follows: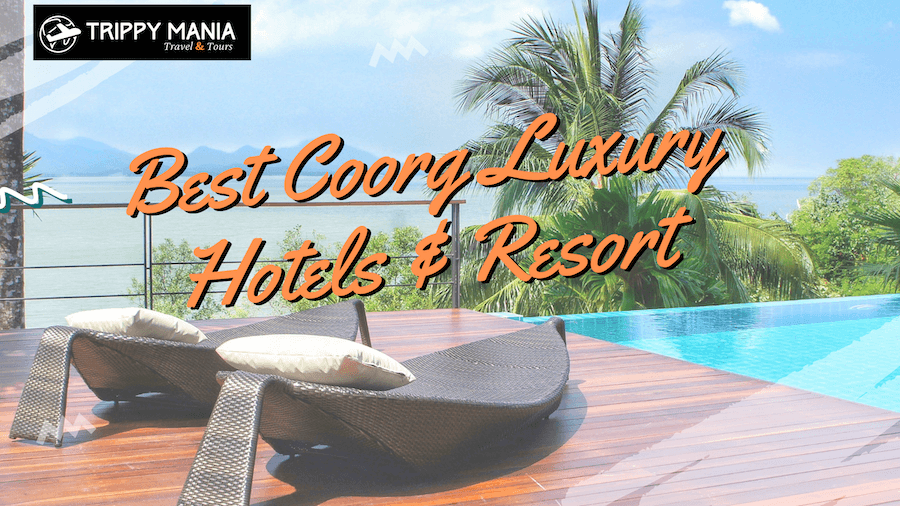 The Orange County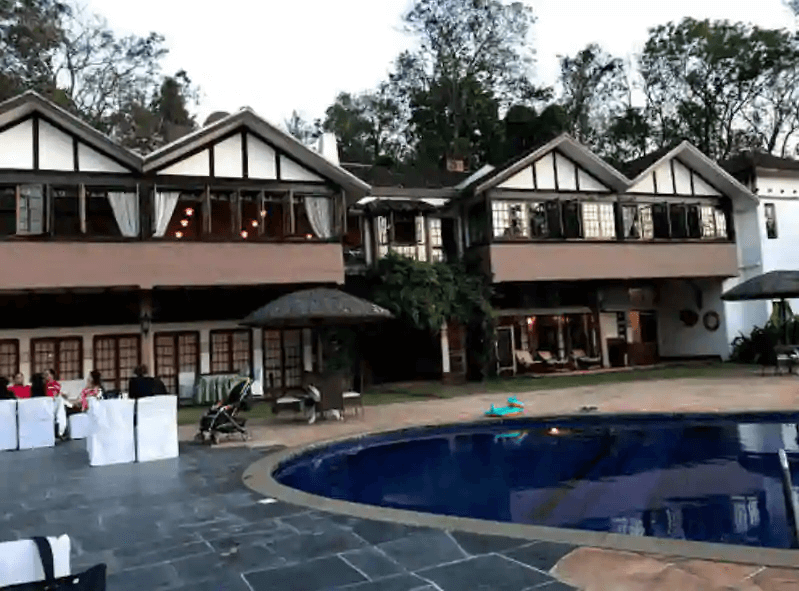 The furnishings of this themed resort are designed into a tribal environment, inspired by the Kadukuruba Hadis. The top resort in Coorg is perhaps the best wildlife hotel, with such a location and luxury coming together in a happy union.
In the Lakeside Deck Dining, go on a romantic date with your loved one or spend an evening with your family.
We recommend booking Private Pool Villa or Lily Pool Cottage for a fantastic vacation.
Tariff: INR 35,000 (prices can vary)
The Tamara Coorg
The luxury treehouse cottage folds onto a private deck and has an enlarged living space. In the morning, with a cup of tea in hand, watch the dawn and breathe in some of the fresh mountain air.
On the deck of the most outstanding resort in Coorg for honeymooners, the plush lounge chairs provide the ideal environment for a relaxing afternoon.
Our advice is to stay at the Eden Lotus and enjoy the natural stroll and studio spa.
Tariff: INR 21,000 (Prices can vary)
See : Restaurants in Coorg That You Shouldn't Miss
Amanvana Resort
Amanvana Resort is one of the top resorts in Coorg, with its peaceful location amidst beautiful nature. Indulge in rabbit hole activities to release your spirit from the fast pace of city life. Relax in your private courtyard's loungers and gaze up at the stars from the glass-roofed bathrooms.
Our advice is to book the Moonbeam Bungalows for a fantastic weekend escape.
INR 15,457 per night tariff (Prices can vary)
Old Kent Estates And Spa Resort
It is one of Karnataka's most magnificent resorts, located in the lush green splendor of Coorg. Old Kent Estates is a natural haven for anyone seeking calm away from the hustle and bustle of city life.
The legendary holiday retreat's luxurious surroundings and kind welcome are open to anyone. The fantastic room designs, complete with all modern facilities, are well worth the money. This is one of Coorg's most lavish resorts for couples.
Our advice is to stay at the Villas for an unforgettable experience.
The nightly rate is INR 13,500 (Prices can vary)
Windflower Resort And Spa
The picturesque resort in Coorg is approximately 20 kilometers from Bangalore on the tree-lined roads. It's a postcard hideaway surrounded by wildlife sanctuaries and national parks, and it's known for its legendary friendliness.
Trek to the Brahmagiri hills near Windflower Retreat to admire the dark green clusters of the thick deciduous woods and the limitless blue sky.
When traveling with your partner, book a studio room, and when traveling with your family, book a suite accommodation.
The nightly rate is INR 13,200 (Prices can vary)
Ambatty Green Resorts
Amidst the softly sloping hills of Karnataka's most famous area, the exclusive resort to stay in Coorg is a city unto itself. It's the ideal place to renew your mind and spirit away from the stresses of everyday life.
Whether you're a sports fanatic or a romantic person planning a weekend getaway with your sweetheart, the resort has everything for you. This magnificent resort in Coorg for honeymooners and sports enthusiasts combines leisure and luxury in the heart of nature.
When on honeymoon, try the superior accommodations; otherwise, upgrade to a deluxe room to enjoy with your family.
Tariff: INR 11,500 (Prices can vary)
Coorg Cliffs Resort
If you're still looking for 5-star resorts in Coorg, this one will undoubtedly satisfy your needs. This resort, located at the height of 3398 feet above sea level, is one of the most sought-after places to stay in the Coorg district.
The beautiful natural surroundings around this location are incentive enough to rent it for a relaxing vacation!
According to our advice, Bicycling is one of the many activities that may be tried here. You can even go to the property's library.
Tariff: 9,500 INR

(Prices can vary)
Club Mahindra Madikeri
It is known as a small Karnataka because it is nestled in the lively capital of Coorg. Within a coffee plantation, Club Mahindra is a vast resort designed with a sense of local heritage.
Continue to be enveloped by the colors and sights of the hills while inhaling the swirling aroma of coffee. The key characteristics of one of the top resorts in Coorg include beautiful grasslands, paddy farms, and orange orchids.
Our advice is to stay in one of the studio rooms and dine in one of the hotel's three renowned restaurants.
Tariff: 7,700 INR per night (Prices can vary)
Parumpara Adventure and Cultural Holiday Resort
Parumpara is a luxurious ethnic cottage in a community that offers beautiful modern facilities. The beautiful weather in the Madikeri foothills makes this resort an even more remarkable destination to stay in Coorg.
The tranquility and coolness of this resort, together with the breathtaking views, will make you feel at ease. You can enjoy modern dance and music performed by in-house talent with your loved ones. This is one of the best backpacker resorts in Coorg.
Our advice is to stay in the deluxe cottage and spend the evenings at the Spot lounge. If you travel with your family, you can save money by hiring Jumbo Cottage.
INR 5,000 per night tariff (Prices can vary)
Kadkani Resort
If you're seeking Coorg resorts with activities, don't overlook this one. The cottages offer a porch from where you may enjoy the most breathtaking views.
In addition, the in-house restaurant, Pride of Pachat, delivers delectable food and ensures that your stay here is memorable and enjoyable.
Try some of the most incredible activities, such as river rafting, golfing, fishing, and more.
Tariff: 7,667 INR (Prices can vary)
Conclusion
If the most lavish resorts in Coorg listed above have enticed you to pack your bags and head to Karnataka, you shouldn't wait any longer. Your Coorg trip will be one to remember, especially if you stay in one of these budget or premium lodges. However, before finishing your stay, make sure you check over all the information.