Gangtok, with its green valleys and spectacular sky views, is one of the most popular spots to visit in Sikkim. It has a plethora of reasons to cast a magical spell on its visitors and make them feel at ease.
The restaurants in Gangtok that provide all types of vegetarian and non-vegetarian cuisine to please the taste buds of its adored visitors that explore the city to find a refuge are at the top of the list.
While the atmosphere at all of these restaurants may not be as opulent as one might think, the cuisine and hospitality they provide more than makeup for it. So, on your next journey to the Northeast, make a point of stopping at as many of these locations as possible!
10 Best Restaurants In Gangtok are as Follows:
Taste Of Tibet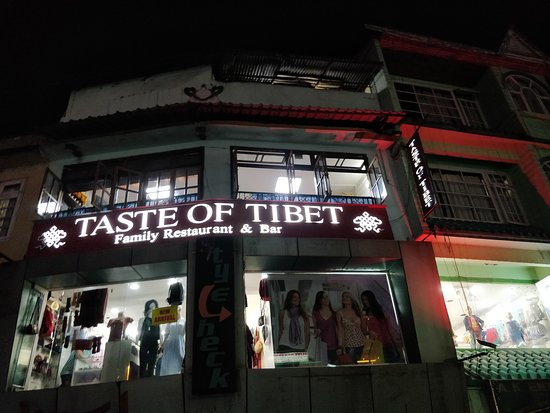 Taste of Tibet is one of the best restaurants in Gangtok for momos, thukpa, and other Tibetan delicacies. With a wonderful atmosphere, it draws a large number of individuals who come to hang out and relax with their loved ones.
If you're seeking the best Tibetan restaurant in town, go no further than Taste of Tibet Gangtok!
Must-try dishes include chicken momos, beef momos, and thukpa.
The cost for two people is around INR 500.
2. Roll House
If you're searching for a cheap meal in Gangtok, the Roll House Gangtok is the place to go. The Roll House, Gangtok is a kitchenette that is well-known around the city for offering the most delectable delicious rolls.
You'd get a taste of everything here, from paneer and veggies to chicken and mutton. So, instead of focusing on the interiors, consider what you'll be served while you're here.
Must-order items include the Chilly Paneer Cheese Roll, Mushroom Momos, and Maggi Momos.
The cost for two people is around INR 200.
Mu Kimchi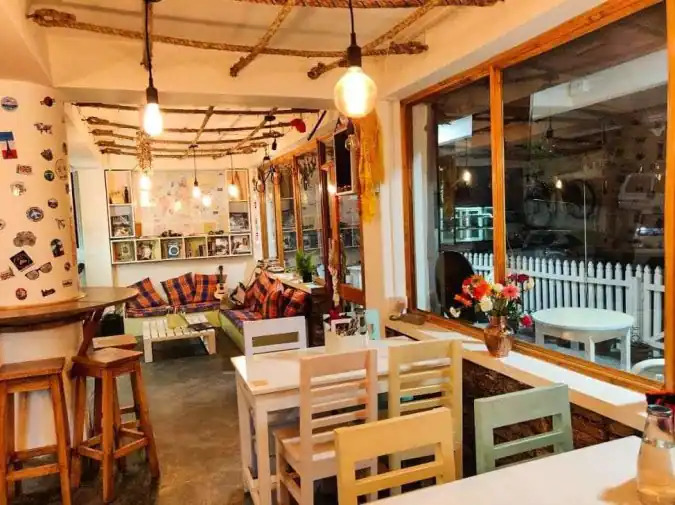 Mu Kimchi is the place to go if you're seeking an authentic Korean restaurant in Gangtok's hills. With bamboo and woven wicker lights, it offers the ideal atmosphere for soaking in the traditional sensations.
The service is courteous, and the food is unquestionably among the best in the city.
Kimbap, Bulgogi set, and Seaweed soup are all must-tries.
Price for two people: NA
Parivar Restaurant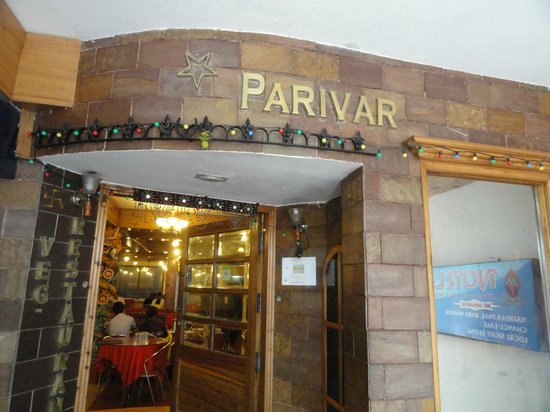 This restaurant is a must-see in Gangtok, serving traditional but delectable North and South Indian food. From delectable dosas to paneer tikkas, you'll find everything you need to satisfy your holiday needs here.
The best part is that lunch here costs only INR 100 to 200. So, if you were seeking South Indian eateries in Gangtok, your quest is now complete.
North and South Indian Cuisine is a must-try.
The cost for two people is around INR 600.
Thakali
This Gangtok restaurant is well-known for specializing in Thakali, the traditional food of the inhabitants of Nepal's Thak-Khola Valley. It also provides excellent value for money.
Not only is the food excellent, but this establishment is also well-known for its fantastic cocktails, such as the Irish Monk and Sex On The Beach.
Thakali has become one of Gangtok's most well-known restaurants because of its dishes.
Must-try dishes include aloo taiko and pork cholia.
The cost for two people is around INR 800.
Tangerine Lounge & Bar
This Gangtok restaurant, which is part of the Chumbi Residency Hotel, is about 7 to 8 minutes away from the famed MG Road.
This restaurant understands how to capture the hearts of its customers by serving a delectable selection of North Indian, Chinese, and Continental food. Make sure that murgh boti kebabs and tandoori chicken are on your list of things to eat.
Tom Yum, Vegetarian snacks, and Fish-n-chips are all must-tries.
INR 450 for two people
Masala Restaurant
Masala Restaurant, one of the top pure vegetarian restaurants in Gangtok, provides a homelike environment with its natural surroundings.
It specializes on Indian and Chinese food and delivers delectable treats at a very reasonable price. If you believe that the world would end if there are no potatoes, make sure you gorge on the delicious dum aloo here.
Dum aloo is a must-try.
The cost for two people is around INR 600.
Osm Restro & Louge
Osm Restaurant in Gangtok is a foodie's paradise, serving rich meals and lovely memories. From North Indian to Continental cuisine, this restaurant has it all.
The cocktail drink Vompom and the sizzler here are the most popular dishes recommended by past visitors. After a tour of the city, head to Osm Restaurant Gangtok for a delicious lunch with your pals.
Must-try dishes include noodles, dal makhni, fried chicken rice, and kadhai murgh.
Infinity Futsal Arena
If you enjoy football, you should visit this venue. The vistas from this restaurant will make you want to stay forever.
The futsal area has also been set up in a stunning position.
Aside from that, you will have the opportunity to attend football screenings.
So, if you enjoy both sports and cuisine, you might consider visiting Infinity Futsal Arena, which is regarded as one of the greatest places to dine in Gangtok.
Tiramisu Martini is a must-try.
Price for two people: NA
9'Ine Native Cuisine
When it comes to some of the greatest dishes in Tibetan cuisine, one of the most well-known restaurants in Gangtok is 9'Ine Native Cuisine.
You will undoubtedly like the atmosphere here since the entire layout has been influenced by traditional Tibetan culture.
This restaurant is also well-known for its Nepalese food. So, if you want to travel to the top venues in Gangtok for traditional cuisine experiences, you know where to go!
Momos and mushroom kachi are must-tries.
Price For Two: INR 600-1300
Conclusion
Do you like a good cup of Gangtok famous blended coffee? If not, then take advantage of this excellent opportunity to book your spectacular Gangtok.
Please let us know if you know of any more wonderful new eateries in Gangtok where guests may go for delicious meals and a royal atmosphere in the comments section below.