Darjeeling is one of the greatest hill stations in India and should be visited at least once in your life. The location provides some spellbinding vistas that will leave you speechless!
While visiting the lovely town, stop by the restaurants in Darjeeling to sample delectable food while taking in the breathtaking scenery. The eateries each have their importance and serve delicious food that will round off your Darjeeling visit.
So, if you are planning a vacation to Darjeeling and are seeking nice restaurants in Darjeeling, we have compiled a list that may be of use to you.
10 Best Restaurants In Darjeeling:
Darjeeling is well-known for a variety of reasons, one of which is its fantastic cuisine scene. Here is a list of some of the most well-known eateries in Darjeeling that will tantalize your taste senses while also providing a soul-stirring experience!
Shangri-La Restaurant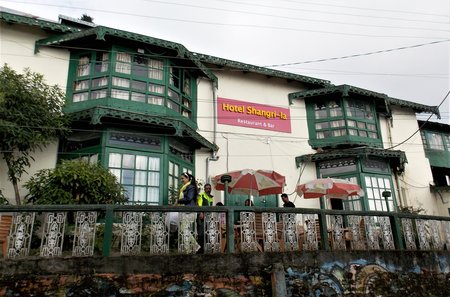 Shangri-La restaurant is one of the greatest in Darjeeling and is housed in a centuries-old heritage structure. The restaurant features wooden flooring and a lovely design that will leave you speechless.
This is where you should go if you're visiting Darjeeling with your buddies. It has a nice atmosphere, courteous service, and delicious meals.
Park Restaurant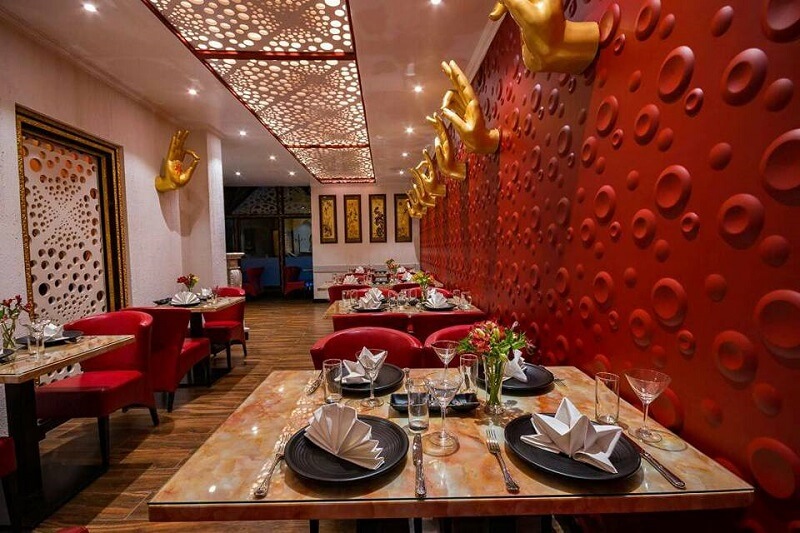 The Park restaurant in Darjeeling is a well-known Darjeeling restaurant. It is a Thai restaurant that serves delicious Thai food as well as other cuisines.
As you go into the restaurant, you'll see the great decor and a bar. There are also window-side tables where you may enjoy amazing mountain views. Aside from that, if you're traveling with a companion, it also provides private dining!
Glenary's Restaurant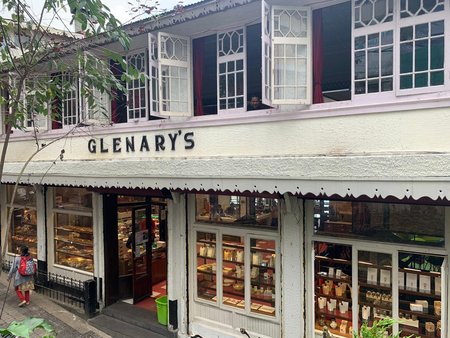 This is one of the best restaurants in Darjeeling, and what makes it unique is that it is one of the town's oldest. It has been serving visitors for the last 100 years.
The restaurant dates from the colonial era. So you can imagine the vibes you'll receive here, so be sure to stop by this eatery when touring Darjeeling.
Lunar Restaurant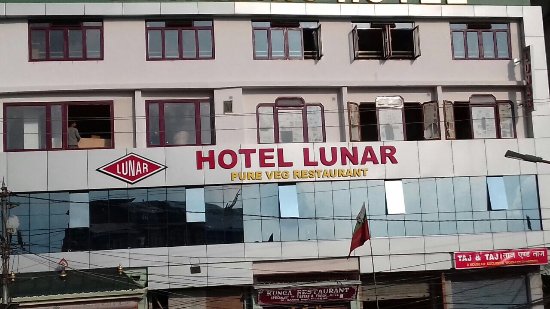 This is one of the best restaurants in Darjeeling, with stunning views of the Himalayas. It is a well-decorated and light-filled restaurant.
So, if you're searching for a relaxed atmosphere to enjoy with your friends or lover, this is the place to go. This is also one of the vegetarian restaurants in Darjeeling, with a vast menu of vegetarian options.
Kunga Restaurant
This is one of the best eateries in Darjeeling, run by a kind local family. Although the restaurant is modest and has just a few seats, it has earned a particular position on the list of notable eateries in town. Foreign travelers frequently visit the restaurant to sample Chinese and Tibetan cuisine.
See also : Offbeat Places near Mumbai – Must Visit
Sonam's Kitchen
Sonam's Kitchen, located on Zakir Hussain Road, is a well-known Darjeeling restaurant. It is a little restaurant operated by a charming lady that is well-known for its breakfast.
The restaurant's pancakes with fruits, brown bread sandwiches, and hash brown potatoes will undoubtedly win you over. Fried eggs with roasted tomatoes, brown toasts, and ginger tea are among the other delicacies.
Revolver Restaurant
Revolver Restaurant in Darjeeling is the place to go if you want to enjoy traditional Naga or Nepali food. The Revolver is a section of the Hotel Revolver budget resort. The restaurant's proprietors, Aslena and Vikash, are music fans who named the hotel after their favorite band, the Beatles.
The restaurant is on the ground level and is available to both hotel guests and non-hotel customers.
They have a nice selection of literature that you may read while sipping a cup of coffee or a cup of Darjeeling tea.
Ara By Bellevue
Ara Restaurant and Bar has a pleasant and peaceful environment, making it one of the best restaurants in Darjeeling.
From the bar menu, you may choose a variety of cocktails, mocktails, and beverages, while the meal menu includes Chinese, Continental, and North Indian choices.
Hasty Tasty Restaurant
In Darjeeling, Hasty Tasty is a renowned vegetarian restaurant. It serves North Indian, Punjabi, South Indian, Gujarati, and Jain cuisine.
This self-service restaurant is nothing spectacular, yet it is popular with residents and domestic visitors due to the high quality of the cuisine it offers.
See also :  Best Restaurants In Manali that serve Extraordinary Food
Keventers
Our all-time favorite is Keventers. Conspirators frequently claim that we travel to Darjeeling only for breakfast at Keventers! They are, to some extent, right.
Keventers is an institution in its own right. It was created in 1911 by Edward Keventers, and it is mentioned in the works of most Bengali novelists whose books include a section set in Darjeeling. Keventers appears in many films shot in Darjeeling.
Conclusion
You now know where you should put your feet when visiting the lovely town. Regardless of your appetite or preferred location, all of these fantastic 10 Best restaurants in Darjeeling have unforgettable experiences to offer.
So, anytime you plan a vacation to Darjeeling, be sure to stop by these eateries and sample some delectable cuisine.