There is nothing better than having a variety of cuisine tastes at one location. The restaurants in Nainital are an excellent example of having a diversity of cuisines available in one location.
People who enjoy trying new flavors and varieties of food will not want to miss out on visiting these eateries in Nainital.
Nainital is home to a multitude of restaurants that provide a wide range of cuisine.
The relaxed atmosphere, helpful service, and flavor-packed meals all combine to provide an unforgettable experience.
Best Restaurants In Nainital: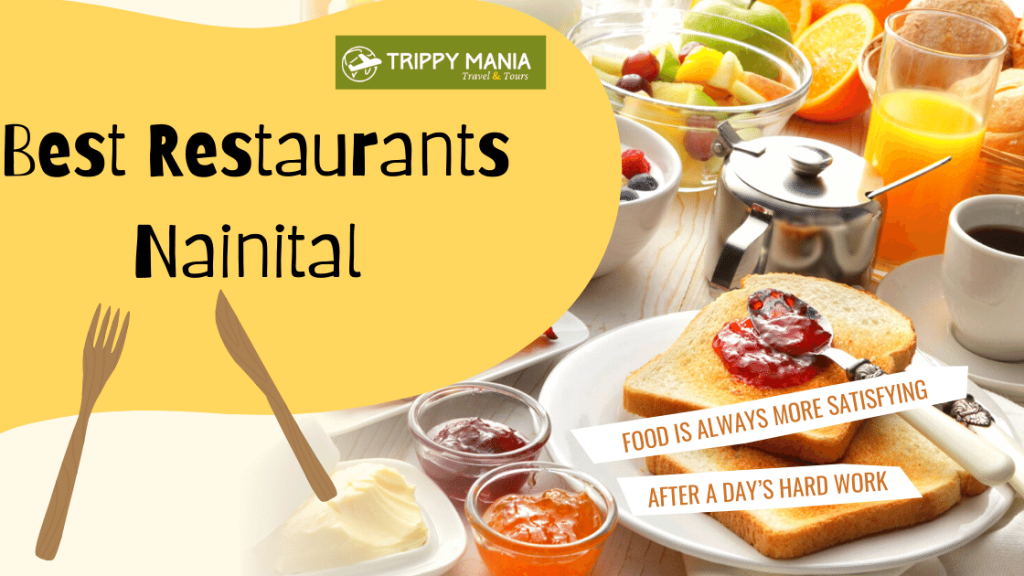 This list of the best 20 restaurants in Nainital is ideal for anyone looking to sample some delectable meals mixing Indian and Continental cuisines.
If you wish to combine Indian flavors with other continental foods, these establishments have a lot to offer.
Sakley's Restaurant: Satisfies Your Appetite
This café, which was established in 1944 in Nainital, is a genuine delight for individuals who are picky about where they dine.
Visitors to this restaurant will be immersed in the wonderful views of the mountains while dining, and the menu will include a selection of soups, pizzas, sandwiches, sizzles, and burgers. Hot and cold drinks are among the new additions to the menu. It is one of Nainital's must-see eateries.
Machan: Some Lovely Dishes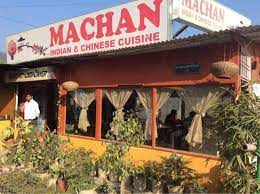 Machan is one of Nainital's most prominent restaurants, located in the middle of Mall Road, directly across from the Nainital Boat Club.
Because of the deliciousness of the dim sum and soup, people will flock to them.
This restaurant claims to serve its guests with true flavor, and the quantity of food is well worth the price.
People will also receive prompt service and kind treatment every time they visit this restaurant. This restaurant serves vegetarian cuisine and has both sitting and takeout options.
Boat House Club: A Fine Dining
If you choose to become a member of the Boat House Club, you will be able to enjoy great cuisine regularly.
When you join the club, you will have access to a variety of activities at a reduced cost.
People will also enjoy amazing views of various activities, the lake, and, last but not least, mouth-watering delicacies offered at the club's restaurant.
Sonam's Momos: A Food Haven
Sonam, located in the heart of Tibetan Market Mallital, is well-known for its mouth-watering delights such as mutton momos and thukpa, the most popular Tibetan meal.
Thukpa is a type of noodle soup that originated in the eastern portion of Tibet.
This café, which is crowded with foodies, serves nutritious cuisine, and the flavor of these dishes makes consumers return to one of these restaurants in Nainital multiple times.
See : 10 Best Restaurants In Alleppey – you must check out
Embassy Restaurant: A Pocket Saving Food Hub
The eateries on Nainital's Mall Road are popular with both foreign and domestic visitors.
The Embassy is well recognized for its Indo-Chinese and North Indian cuisine, and guests will enjoy the buttery and delicious dal Makhani. It is one of Nainital's must-see eateries.
Capri Restaurant: Delectable Chinese, Continental And Indian Delicacies
This restaurant in Nainital, located in the Mallital Market, serves a range of cuisines to its guests, including Chinese, Continental, Indian, and South Indian.
As the oldest restaurant, the environment and decor are royal.
Nanak's Restaurant: Get Immerse Into Scrumptious Tibetan Dishes
Nanak Restaurant, located on Mall Road, solely serves vegetarian cuisine. A variety of naans are available, as well as various finger-licking side dishes.
The Chinese foods provided there are just as tasty and high in quality as the Indian cuisine.
Chandni Chowk: Well-Known For Vegetarian Thalis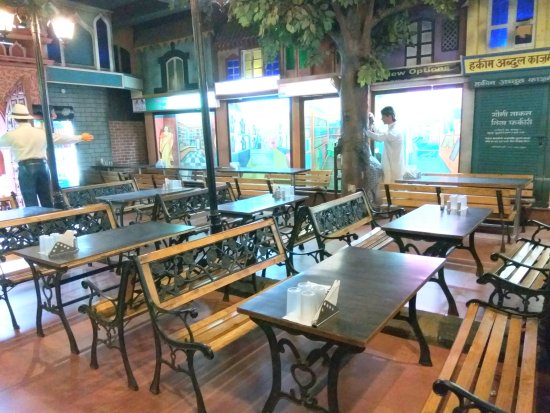 This restaurant is famed for its street cuisine in Delhi, and customers of this restaurant in Nainital feel as if they are sitting in Delhi's Chandni Chowk, thanks to its superb interior décor and design.
Gol gappas, excellent chaat, and a variety of other veg and non-veg appetizers are readily available.
Kumaon Restaurant: Pamper Your Taste Buds
Kumaon Restaurant in The Manu Maharani Hotel is located in Mallital and is known for its delectable cuisines such as Continental, Chinese, and Indian.
Guests at this restaurant will like the atmosphere, which combines light music, tasty food, and a tiny bar.
Sher-E-Punjab: Enjoy Assorted Dishes Of Punjabi Cuisine
If you are a frequent traveler, you are probably aware of the 'Desi Versions' of this place that have opened branches in the Northern section of India.
You will get the opportunity to sample some delectable meals at Nainital Lake's lunch. The authentic Punjabi décor and delectable food will compel you to fall in love with the venue.
See also:
Conclusion
Indian cuisine is diverse, which distinguishes it from other cuisines from across the world.
As a result, consumers will constantly find something fresh and interesting to try all 10 Best restaurants in Nainital.
From spicy culinary pleasures in South Indian meals to tangy North Indian specialties, these Nainital eateries are ideal for those who enjoy trying new flavors.
So, what are you holding out for? Plan a vacation to Nainital to sample the delicious flavor!