Alleppey has a diverse range of restaurants, many of which specialise in seafood. Kerala food is distinct from the more popular north-Indian cuisines, and eateries in the 10 best Restaurants in Alleppey exhibit the state's authentic flavours.
While a fresh juice or two from Cafe Paradiso Espresso will help you start your day off right, Chakara's hot mugs of masala chai and Kerala rose rice biryani are other good choices.
When you visit Kerala, you'll notice that the flavors are different from what you're used to, and possibly the most intriguing is their take on biryani, so try the Malabar Biryani when you're in Alleppey. 
If you're looking for the best seafood, go to Staff Delicacy, Harbour Restaurant, or Cassia.
The majority of these restaurants serve fish straight from the backwaters.
You also have a lot of toddies (palm wine).
You'll also find a slew of toddy (palm wine) stores serving up the spicy fare to go with the native alcoholic beverage.
The 10 Top Restaurants In Alleppey are as follows:
Cutiepie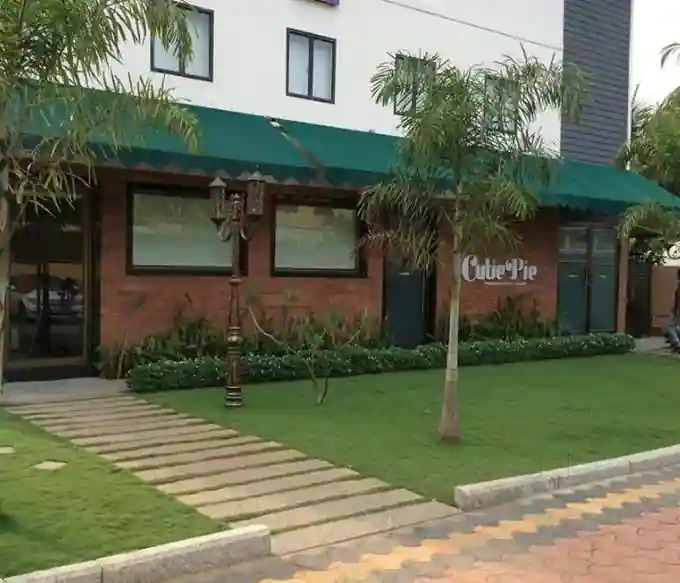 Cutiepie has nicely prepared pies for you to enjoy. Enjoy your time here and have some delectable pudding and delectable red velvet cakes with your pals. The most popular drinks in this establishment are delicious coffee.
This location's food delivery is a huge benefit. The efficient personnel works hard, maintains a cheerful attitude, and contributes to the overall success of the establishment.
Many individuals comment on how great the service is. Cutiepie's visitors say the pricing is reasonable.
Here, you can relax and enjoy the tranquilly. The Google rating system gives this location a 4.9.
Chakara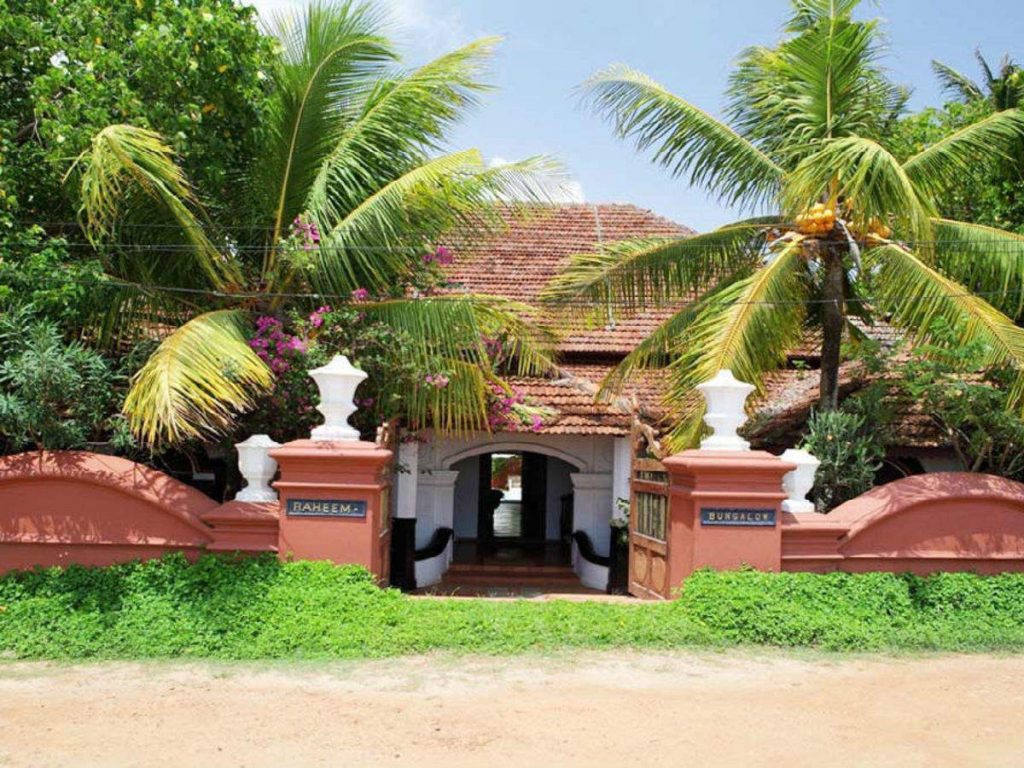 This beautiful restaurant, located across from the beach at the 1860s heritage-style Raheem Residency, is Alleppey's best.
Seating is available on a small open-sided terrace accessed via a spiral staircase (though the sea views are now mostly blocked by a flyover).
The Alleppey fish curry and paneer-cashew curry are two dishes on the menu that imaginatively merge Keralan and European cuisine, with a focus on local seafood.
Mini Keralan dinners (350) are also available, as are Indian wines, Goan port, and beer. The equally popular Harbour Restaurant, with a similar menu and refreshingly chilled beers, is located in the fairy-lit garden below.
Cafe Katamaran
The peaceful, inviting Katamaran serves a traveler-style menu on its elevated, low-seating deck with views of the beach, including momos, grilled sandwiches, pasta, curries, and seafood specialties like grilled garlic-butter fish.
Breakfasts of pancakes, omelettes, or cereals, as well as deliciously fresh juices, lassis, and smoothies (including vegan options), are available.
Hotel Brothers, Alappuzha
This restaurant is suggested for those who enjoy Indian cuisine. Delicious fried fish, fish curry, and chicken curry are available to order. This location is well-known for its excellent tea and coffee.
Hotel Brothers are easy to find thanks to its handy location. The personnel is described as "enthusiastic" by the majority of guests.
This establishment's enjoyable service demonstrates its excellent degree of excellence. Prices are reasonable in the eyes of the guests.
This location has a wonderful ambience and lovely decor. The Google rating system gives this establishment a 4.2 rating.
Harbour Restaurant
This enjoyable drink-and-dining spot in the sandy fairy-lit garden at Raheem Residency is more casual and budget-conscious than the hotel's main restaurant Chakara but promises well-prepared Indian, Chinese, and Continental dishes (including Keralan-style seafood and mini-meals), as well as the coldest beer in town.
The Chai Wallah
This cafe is a good place to eat after seeing the Alappuzha Lighthouse. Here you can sample Indian cuisine. The Chai Wallah serves great masala chai, coffee, and juice.
This establishment is well-known for its excellent service and pleasant employees, who are always willing to assist you. Prices are reasonable from the perspective of guests.
The ambiance is relaxing, and many people enjoy the design of this location.
Royale Chimney
This always-bustling air-conditioned hotel restaurant has a large menu, and the food – which includes biryanis, tandoori, Keralan fish curry, and veg and fish thalis – is consistently outstanding.
In the surprisingly smart upstairs beer parlor, you can order from the same menu and wash it down with a cool Kingfisher, while breakfasts range from omelets to dosa.
Cafe Paradiso
Cafe Paradiso offers a breathtaking view. The lively workforce reflects the establishment's flair and personality. Clients agree that the service is excellent.
Several people have commented that the pricing is reasonable for what you get.
This location has a fantastic ambiance. According to the opinions of the guests, this cafe received a Google 4 rating.
Achayan's
Achayan's is a short distance from the Mullakkal Rajeshwari Temple. Visitors can enjoy delectable grilled sandwiches and burgers at this eatery.
The cooks here make a delicious falooda. Achayan's invites you to sample some tasty juice or coffee.
The friendly staff welcomes visitors all year. This location's competent service is a huge plus. As soon as you walk in, you'll sense the welcoming atmosphere.
According to the comments of the visitors, this location obtained a Google 4.2 rating.
Here you can sample Italian cuisine. Here, the chefs produce delectable muesli, broth, and sandwiches. Visitors can enjoy delicious bitter in this cafe. This location is known for its excellent espresso, fresh juices, and milkshakes.
Dreamers
Dreamers, which is built to seem like a kettuvallam (rice barge), is located across the street from Alleppey Beach, which is regrettably plagued by a gigantic concrete flyover.
Still, with an upper deck, check-print tablecloths, and a wide selection of foods ranging from Tibetan momos and Thai curries to seafood, pasta, and pizzas, it's a rustic and welcoming small spot.
See also:
Conclusion
Although Alleppey is known for its Best Seafood, the holy town's restaurants are worth a visit. Because there are so many, deciding which one will best fit your needs will be difficult.
Keep this list of Alleppey eateries handy to make your trip even more enjoyable. Make a point of visiting these 10 best restaurants during your Alleppey vacation!