Leh, located in Jammu and Kashmir's Ladakh region, is known for its breathtaking scenery, Buddhist shrines, and pristine environment.
Leh, often known as Little Tibet or the Land of Lamas, is known for its desolate mountains, fluttering prayer flags, significant Tibetan Buddhist influence, and delicious gastronomy.
Here's a list of the seven best restaurants in Leh that serve a variety of cuisines and where you can't help but indulge your taste senses more than once.
Top 7 Restaurants In Leh
Gesmo Restaurant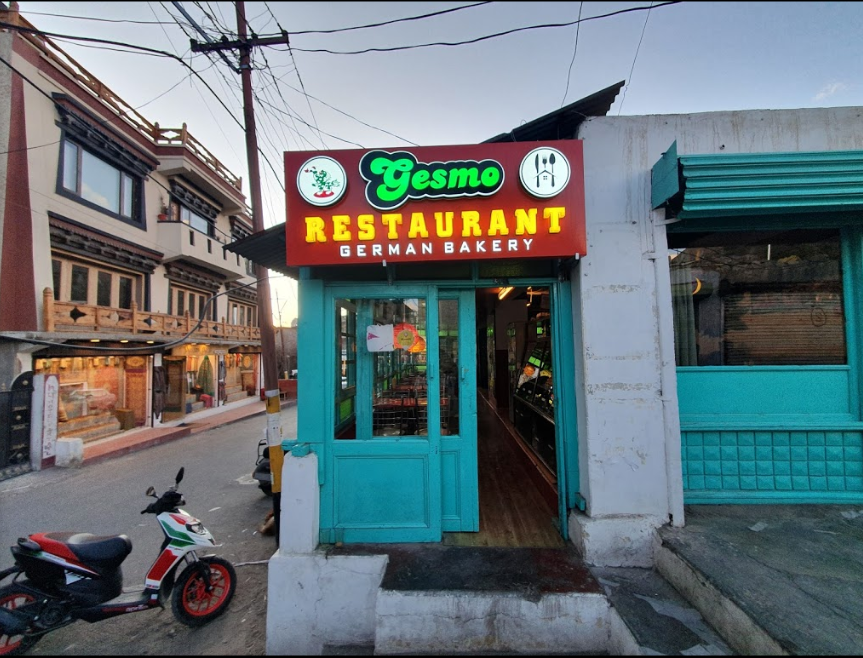 Want to know what to eat for breakfast in Leh or want to eat something fresh from a bakery? Visiting the Gesmo Restaurant is unquestionably the greatest option.
It is noted for serving cookies and cakes, as well as paranthas, pizzas, momos, and thentuk, and is one of the most popular eateries in the area.
Sipping coffee and eating a warm slice of pie, one can spend precious time here.
It's nearly impossible to acquire a table at this café during the high season. As a result, it is preferable to reserve a table ahead of time and enjoy the meal in Leh.
Lamayuru Restaurant in Leh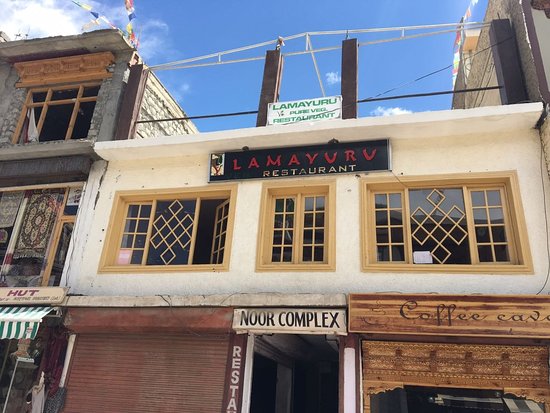 The Lamayuru is regarded as one of Leh's top vegetarian restaurants. Lamayuru provides a wonderful dining experience by providing excellent service and delectable meals.
The menus of most restaurants and cafes in Leh are nearly the same; nevertheless, the foods prepared from scratch distinguish them unique.
Chopsticks Noodle Bar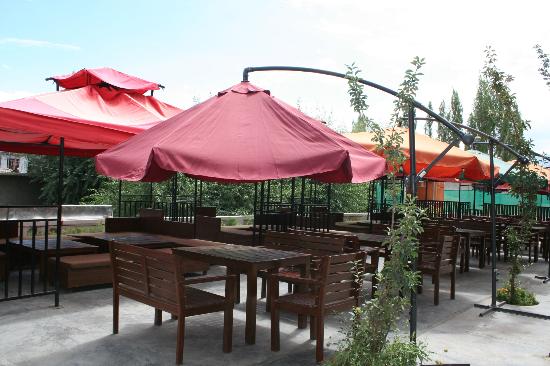 Chopsticks Noodle Bar is an excellent choice when it comes to eating at good restaurants in Leh. Enjoy your lunch either outside beneath the clear blue sky or inside the restaurant, surrounded by tastefully adorned large Japanese fans and Chinese lanterns.
The vegetarian cuisine at Chopsticks Noodle Bar is just as fascinating as the non-vegetarian one. This is also one of the few places in Leh where you can obtain beer.
See also : Best Restaurants In Manali
Bon Appetit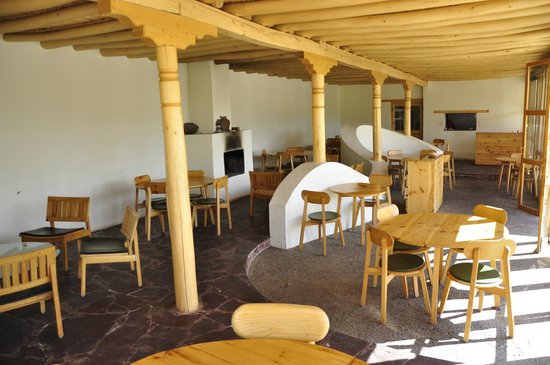 Bon Appetit is one of the Best restaurants in Leh that is all about minimalistic features and simplicity, showcasing the typical and trendy Ladakhi character in its architectural style.
Leh Bon Appetit, with its spectacular views of Stok Kangri, satisfies your taste buds with mouthwatering cuisine and a large selection of wine and beverages.
Bob's Café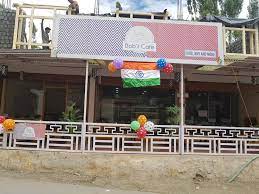 Bob's Café is nice and cosy in Leh where you can be guaranteed to discover original and delicious food. The cafe has a fantastic atmosphere as well as mouth-wateringly good food.
While the service and hospitality are still unrivalled, don't miss out on the honey lemon ginger brekkie at this cafe.
Little Italy, Leh
Little Italy specialises in Italian, Indian, and local cuisines and is considered one of the best and pure veg restaurants in Leh.
Their rooftop cafe provides excellent views of Leh, while the decor reflects the restaurant's quality and cheerfulness. It is not only a great spot to eat real Kashmiri cuisine, but it is also a budget-friendly option for vegetarians.
The Tibetan Kitchen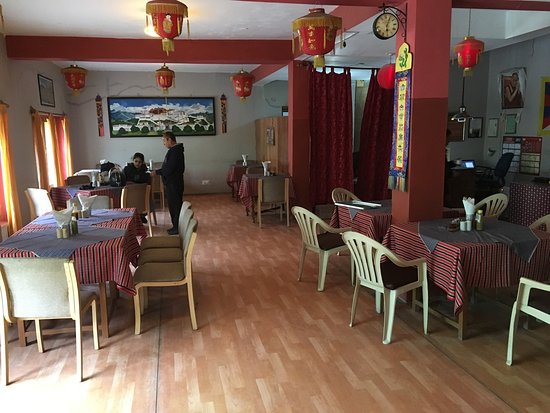 In the bustling town of Leh, the Tibetan Kitchen is a cosy and attractive eatery. It's one of Leh's oldest and greatest eateries for sampling local delicacies.
Featuring a humble ambiance and a lovely sit out under the sky, the restaurant serves the best food in Leh along with chilled beer. For the best experience, try to book your table in advance.
Conclusion
Are you planning a vacation to Ladakh soon? Make a point of visiting these bright cafes, and while you're soaking in the spectacular views of the Himalayan environment, indulge your taste senses at one of Leh's greatest eateries.
In the Ladakh region, numerous meals are highly popular. Sky and Khambir are two dishes that you must try here.
You must also taste Skyu, which is a typical Ladakh delicacy created from thumb-sized dough made by kneading wheat flour.
The native bread of the Ladakh region is called Khambir and try not to miss out on any of these 7 Popular Restaurants in Leh.