Have you heard about UNSECO? It's a World heritage site, its job is to protect precious places and heritage which are so unique and magnificent. Valley of flower also known as Valley of flower national park, it's situated in west Himalayas in state Uttarakhand.
You can say it is the most beautiful place of India, one of the Must see place. If you have a To-do list this place is number one priority. You probably thinking I am exaggerating but what's true is true.
What is the reason UNSECO choose Valley of flower? You see the Valley of flowere is also a home shelter for endangered species such as Musk deer, Snow leopard, Blue sheep, and Brown bear.
Plus point are the Valley of flower is so beautiful that you can't take your eyes off of it.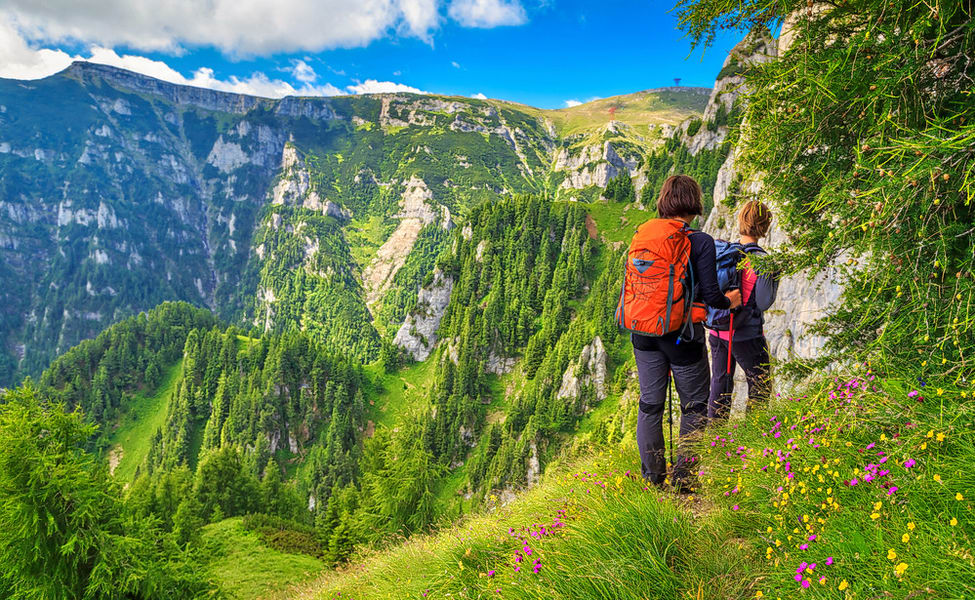 You see my point!
I once took a trip down there, as the destination it's surly flawless, the route to went there is also phenomenal.
I remember my first day we went to Haridwar station as it was our pick up spot, we wait there for our vehicles that was arranged by the Tourists Guide, after they arrive we took a long drive to Auli. As long is the ride it sure the most fun joyful ride, the road we took was the same as Ganga and alaknanda rivers, it was for the most of the part of ride, as we drove by it i can see the whole river reflecting the light of the sun. it was peaceful to watch.
After that we were on the road which was the way to the Rishikesh, Dev prayag and Rudra Prayag, as all know they are the most religious places of India. We make a stop there to see the wonderful temples, there is really an odd thing about religious place that when you are there you can somehow feel relaxed like your mind is in another level of meditation. I don't know is it me or everyone feels like it. Anyways, so after all that exploring we sat down under the tree that was shielding us from the heat waves.
The next morning we have an early one hour drive to Govind ghat for the start of our trekking tour. There was this bridge over the Alaknanda river ad we have to cross it to reach Bhyunder Valley. We have cross some Forest and village. In forests there were couple of some really beautiful Waterfall, we took a five minutes break to see the all beauty in nature, the water was so clean like you can the the bottom of it. Around the waterfall there were landscapes full of greenery . To be honest it was such a long way to reach Ghangria, its about 14Km long and can take 4-5 hours. If you don't want to do all the hard work, you can also take a helicopter or a mule service to go there. With that you will be there in Overnight,GIO's Camp Valley of flower, Ghangharia.
After you reach Ghangria, the view i swear it's mindblowing. The sightseeing is the most gorgeous thing you ever see, the colors of flower the freshness in the air was marvelous. The mountains, the streams, the meadows are all so satisfying for eyes. When you will enter the valley you see a mountain on your left that is Nar Parvat, and straight ahead there is this snow-peaked cover mountain called Rtban Paravt. The both mountain separates the path to Badrinath.
If you want to take a look all around it will take you 3-4 hours exploring every corner of the valley.
The next we have to go to Ghangria to Valley of flowers, we have two option in which one route was 3050m to 4329m long, if we have to take this one, it will be a 6-7 hours trek to climb Hemkund sahib. Hemkund Sahib is one of the popular Sikh temple built next to a beautiful lake. The lake is surrounded by wild flowers . As people who visits the shrine likely to take a dip in the cold freezing water, it was so cold i don't know how people can manage to do that. After a that the gurdwara serves a hot tea which was infact delicious.
After seeing the whole temple there was a Laxman mandir near the Gurudwara, whichwas also nice and warmth place.
The second Option was to take the 3050m to 3600m from Ghangria to Valley of flowers. This route was so peaceful, we got to see the variety of flowers and time to console all that in our mind.
At the very next day we have to trek back to the way where we came from. On the way back we again get to see the badrinath and alaknanda rivers. We rest there for a bit absorbing the natural beauty and freshness followed by cleansing our spirits.
At last we return to the lodge, took a hot steamy bath. Had some Uttrakhand special for the menu. The last drive to Auli to Haridwar station, where this trip has come to an end.