A visit to the Queen of the Hills is still a popular tourist destination since it provides beautiful scenery and a delectable gastronomic experience. Take a peek at some of Shimla's top cafés, which will lend a rich flavor to your stay.
More often than not, delicious cuisine is the difference between a pleasant trip and a memorable holiday experience. When visiting Himachal, there are several nice Restaurants in Shimla that provide exquisite cuisine worldwide.
Keeping the diverse spectrum of world cuisine in mind, below are Shimla's well-known cafés specializing in high-quality food in their respective fields.
10 Best Restaurants In Shimla:
Cafe Sol, Hotel Combermere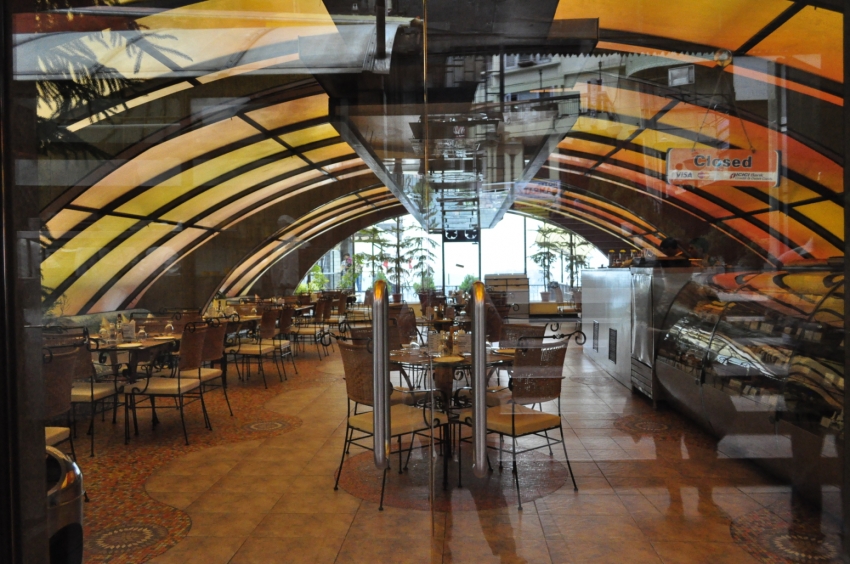 Cafe Sol, which specializes in continental cuisine, is one of Shimla's premier cafes for those who like foreign cuisine.
Bright decor, a cheerful ambiance, and a pleasant aroma lift visitors' spirits for a superb gastronomic experience.
The Devicos Restaurant & Bar
The Devicos is one of the few famous Restaurants in Shimla that serves a wide variety of food, including Indian, Chinese, and even Continental fare.
However, Devicos is most known for its nightlife scene, which takes the party mood straight to the heart of Shimla.
The Restaurant, The Oberoi Cecil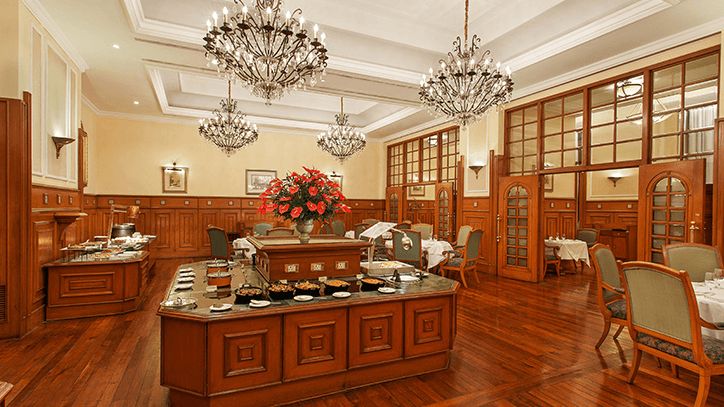 Since the time of the Britishers, upscale eating has been at the forefront in Shimla.
That legacy has been proudly carried on for more than a century, to the point that world cuisine.
now it has been revolutionized and its know-how has expanded to far-flung corners of the globe.
The restaurant boasts a diverse menu that includes Shimla's traditional cuisine, foreign cuisine, and an extensive wine list.
Indian Coffee House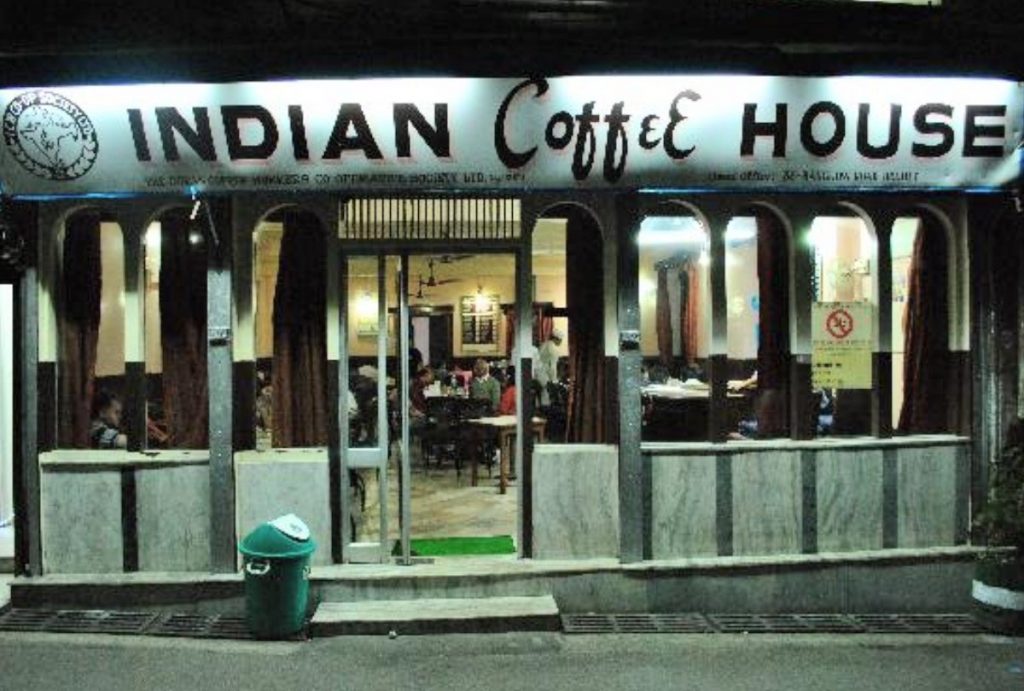 Indian Coffee House is a well-known Shimla diner that recently made headlines as Prime Minister Modi stopped by for a short snack and a cup of tea on his tour to Himachal.
So it's hardly terrible advertising for the café if the country's Prime Minister has been going there for more than two decades.
Out of all the cafés in Shimla, this is the one where you'd expect to see residents congregating to discuss the day's events over a newspaper and a cup of coffee.
Ashiana & Goofa
Ashiana & Goofa, a famous Restaurants in Shimla's lower bazaar neighborhood, is fantastic to try Shimla cuisine.
The restaurant has an excellent position right in the heart of the tourist district. Overall, the personnel is friendly, the food is good, and the pricing range is pretty reasonable for the area.
See also : 10 Best Restaurants In Alleppey – you must check out
Honey Hut
Honey Hut, one of Shimla's distinctive cafés, is an eco-friendly business founded by entrepreneurs who add a touch of honey to the things they offer.
The café has recently received several praises with indoor and outdoor sitting options and has gained popularity among Shimla's younger population.
Wake and Bake Cafe
Wake and Bake, a two-story café with a view of busy Mall Road, serves a wide range of Indian and international cuisine.
Travelers would not mind returning here several times during their Shimla stay because it is known for its big meals and well-prepared coffee.
Cafe Simla Times
This café gets the prize for being the most inventive and fashionable of all the Restaurants in Shimla.
Cafe Simla Times has received excellent reviews and a lot of favorable attention for its superb cuisine, good service, and lovely environment in less than two years of operation.
Eighteen71
Eighteen71 is a lovely eating experience that serves various types of cuisine mostly tailored to appeal to the younger and more exuberant people visiting Shimla.
It is one of the new cafes in Shimla that was just created last year.
But, more than anything, travelers would enjoy this café for the work that the cook puts into making an excellent dish.
Himachali Rasoi
As amusing as it may sound, staying in Shimla and trying to discover native cuisine might be a difficult task for a visitor.
With the popularity and marketing of international-themed cafés in Shimla, native food took a back place and gradually faded from view.
This makes the Himachali Rasoi's quest to revive Himachali food all the more urgent and impressive.
It is a pleasant contrast for visitors who have undoubtedly had their fill of cafés in Shimla that cater to an international appetite.
Conclusion 
Now that we've piqued your interest, your next trip to the hills is likely to be a memorable one.
Book a Himachal trip package to experience the best cafés in Shimla firsthand and must try these 10 Best Restaurants in Shimla.