Yamunotri attractions are an important pilgrimage and one of the most beautiful places. It is amongst the best sites for the Char Dham Yatra. Yamunotri is situated about 3293m above the Uttarkashi District of Uttarakhand.
It is beautiful and surrounded by dreamy places. This place has a beautiful scenic view of the pilgrims here.
You can also view the Indo-China border as it is located close to the mountains, and it is the ideal place for trekking and rock climbing. The rugged peaks and dense forest of the area provide immense pleasure to the Travelers.
Yamunotri is the best place to travel, and it has a history that attracts customers a lot.
On the left side of the river, the most famous temple, Mother Yamuna, was constructed by Maharaja Pratap Shah of Tehri Gharwal.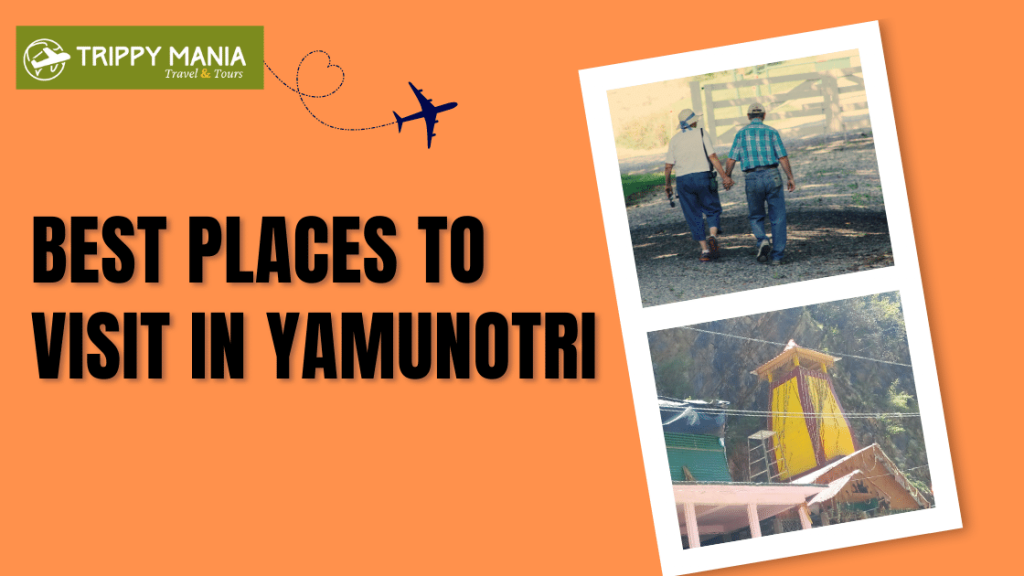 The idol is here to be made up of black marble. Moving from one place to another in the town is important to get to the Yamuna Temple once you can get horses and palanquins for rent.
This is amongst the best modes of transport to travel in the town. Yamunotri, Surya Kund, Divya Shila, and Kharsali are places to visit.
DISCOVER THE BEST PLACES IN YAMUNOTRI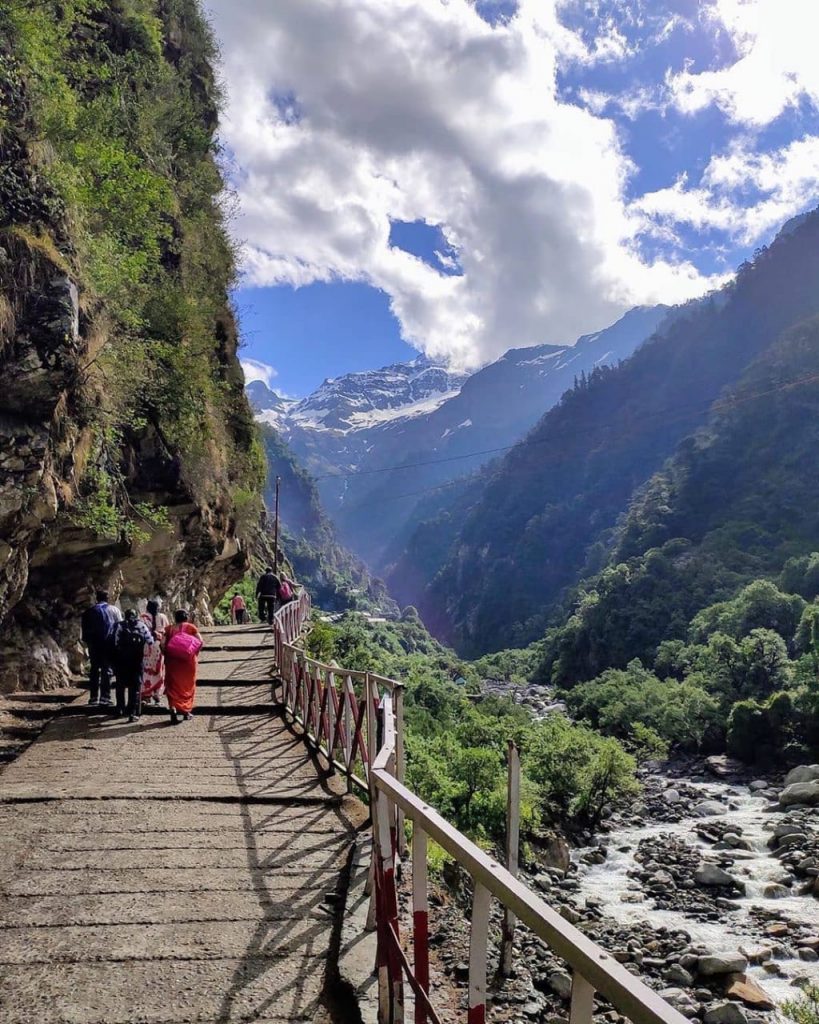 Divya Shila
This place, also known as the 'slab of the divine light,' is a pious stone or pillar near Surya Kund and Yamunotri. The devotees visiting Yamunotri Temple have to worship Divya Shila before entering the temple premises.
Hence, it is not mandatory and advised to follow the ritual completed by the pooja.
Devotees can take bath in Surya Kund, the holy hot water spring. They then tie rice and potatoes in cloth and dip them in the spring to cook them.
The cooked rice and potatoes are offered at Divya Shila for worship and then taken inside the temple. The food is brought to their homes as Prasad.
Yamunotri Overview
Temperature in July: 18/10 Degree Celsius
Good Time to Visit Divya Shila: May, June, Sep, Oct, Nov
Located at Uttarkashi, Garhwal
Why is the place so famous?
· Divya Shila is a popular place primarily for religious activities.
Saptarishi Kund
Yamunotri Temple, Saptarishi Kund, the Yamuna River fed by Champasar Glacier in the upper parts of the massif created by Bandarpunch Mountain. It is considered to be the best spot for trekking for 2-3 days.
It is at an altitude of 4421 meters above sea level. This glacial lake is dark blue and it is a half kilometer long from the main Yamuna River.
Saptarishi Overview
Temperature in July: 17/9 Degree Celsius
Best Time to Visit: May, June, July, September
Famous: Trekking
Surya Kund
A hot water spring is situated near Yamunotri Temple. This thermal spring gets the name from Yamuna River that is considered to be the offspring of Surya or the God as per Hindu Mythology. The Surya Kund waterfall is mesmerizing for visitors. This place holds religious significance as it is believed that Goddess Parvati used to take a bath here, paying homage to the sun god.
It has pyramid-shaped steps forming the geometric patterns on the steps.
Surya Kund Overview
Temperature in July: 12/13 Degree Celsius
Best Time to Visit: May, June, July
Famous Attractions: Barkot
Janki Chatti
Janki Chatti is famous for its hot water springs. It encompasses the last region and acts as the central hub of the pilgrims traveling to Yamunotri.
The JankiChatti is an inevitable part of the Yamunotri Pilgrimage that is surrounded by mountains. Trekking from the Hanuman Chatti to Janki Chatti can make your experience better.
Janki Chatti Overview
Temperature in July: 10/18 Degree Celsius
Good Time to Visit: June, July, September, October, and November
Famous Attractions: Religious Places, Yamunotri Shine, Trekking
Kharsali
Kharsali is one of the most beautiful places in Uttarkashi, Uttarakhand. The untouched village of Kharsali is well known by the name of 'Khushimath'. It is perched at an astounding elevation of 2675 meters above sea level.
This place has a religious significance and is known as the home of Goddess Yamuna. Kharsali is known as the house of the oldest Shani Dev Temple of India.
Kharsali Overview
Temperature in July: 14 Degree Celsius
Best Time to Visit: June, October, September, December
Famous Attractions: Camping, Tourist can explore natural surroundings, bonfire
HanumanChatti
Hanuman Chatti is located near Hanuman Ganga and Yamuna rivers. It is situated 13kms before the Yamunotri Dham with a serene view.
The riverside scenic beauty of Hanuman Chatti is the perfect combination of nature and beauty.
It is amongst the famous trekking spots for travelers apart from Yamunotri.
Hanuman Chatti Overview
Temperature in July:13/14 degrees celsius
Best Time to Visit: May to October
Famous Attractions: Dodi Tal and Yamunotri
Barsu Village
Barsu Village is amongst the famous villages in Uttarkashi District. Barsu village is the starting point of Dyara Bugyal. The village is connected with a healthy motorable road with Gharwal Region.
You can easily reach the Barsu Village by two routes, one is from Dehradun and another one starts from Rishikesh. This place is wonderful.
Barsu Village Overview
Temperature in July: 15 degrees celsius
Best Time to Visit: May to November
Famous Attractions: Gangotri, Dayara Bugyal, Harsil
See :
Conclusion
These are the 7 best places to visit in Yamunotri, this can be a good experience for every traveler. If this list is pending for you then this time explore these places and enjoy the scenic view.